Movies with music written by Andrea Guerra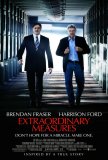 Extraordinary Measures
The question: If it looks, sounds, feels, and tastes like a Hallmark made-for-TV movie, why has Extraordinary Measures received a theatrical release? The answer: Harrison Ford. Ford doesn't do TV, or at least he hasn't since appearing in an episod...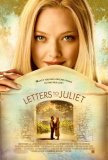 Letters to Juliet
When it comes to romantic movies, I have adopted a philosophy. All that's really required to craft an affecting love story is that the protagonists are well-developed, the actors playing them evidence a degree of sexual chemistry, and their relati...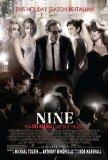 Nine
Nine represents director Rob Marshall's second big-screen musical spectacle. His previous effort, Chicago, won an Oscar; although Nine is likely to win its share of praise, it probably won't come close to achieving the same level of acclaim. Alth...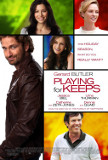 Playing for Keeps
Playing for Keeps is a sloppy, poorly focused comedy that wants to be about the relationship between a father and his 9-year old son but ends up being about nearly everything else. The core problem is clear: the interaction between ex-soccer star G... Pursuit of Happyness, The
With a title like The Pursuit of Happyness, you expect the characters to get to the promised land. They do, but if the journey matters more than the destination, this is a movie to skip. The Pursuit of Happyness is long, dull, and depressing. It ...