Movies with music written by Bernard Herrmann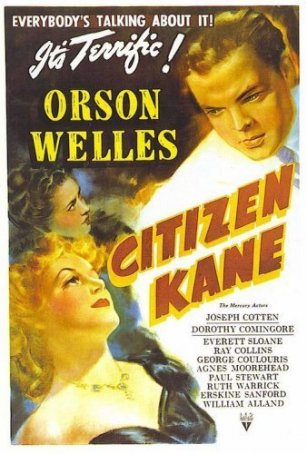 Citizen Kane
When it comes to Citizen Kane, one question eclipses all others: Is it the best film ever made? For years, I have avoided writing a review of this movie, intimidated perhaps by its immense reputation. Having missed the 1991 fiftieth anni... Magnficent Ambersons, The
The infamous background about the post-production woes of The Magnificent Ambersons is perhaps as interesting as the story told in the film. And, to add flavor to an already-spicy dish, movie critics and historians, in their zeal to lionize legendar... North by Northwest
Most movie-goers will concede that, during his Hollywood years, Alfred Hitchcock crafted four masterpieces: 1954's Rear Window, 1958's Vertigo, 1959's North by Northwest, and 1960's Psycho. What divides fans and critics about these movies is choo... Psycho
Halloween is rightfully considered to be the father of the modern slasher movie. Ultimately, all the Friday the 13ths, Nightmare on Elm Streets, and Screams owe their existence to that one low-budget film that crept its way across motion picture s... Psycho
[Click here to read my review of the original 1960 film.] There's no secret why this new version of Psycho exists. Redundant and unnecessary as it is, it will likely make money for Universal Pictures (a studio in dire need of a box office succe... Taxi Driver
In March 1977, the Academy of Motion Pictures Arts and Sciences committed another in their seemingly-endless series of injustices, awarding the Best Picture Oscar to John Avildsen's Rocky, thereby snubbing one of the great modern American classics... Vertigo
Seeing the newly-restored, 70 mm print of Vertigo in a theater is an experience that no fan of Hitchcock, or of cinema in general, should miss. Especially for those (like me) whose sole exposure to the film has been through faded, deterioratin...