Movies with music written by Edward Shearmur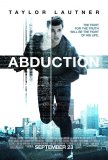 Abduction
Perhaps the only way to approach Abduction that will not result in a 105-minute boredom-induced coma is to think of it as a comedy, preferably with a drinking game attached. There are laughs to be had, although none of them are intentional. Girls (...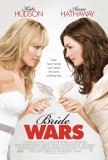 Bride Wars
This movie gave me a headache. Okay, maybe that's an unfair charge to lay at its feet but the fact is that when I walked into the theater, I was fine and when I walked out I had a throbbing pain between my temples. And Bride Wars is the kind of m... Cruel Intentions
Three things made Dangerous Liaisons, the 1988 Stephen Frears/Christopher Hampton collaboration, one of the best films of the decade: tremendous dialogue, an intriguing and Machiavellian plot, and top-notch performances (excepting Keanu Reeves). ... Derailed
Spoilers – sort of: Although this is not a spoiler-heavy review, there are implied spoilers. While specifics are not revealed, anyone good at reading between lines may learn more about the movie than they want to. Those in search of a "virgin" ... Sky Captain and the World of Tomorrow
Sky Captain and the World of Tomorrow is about 70% style and 30% substance. It has a plot and characters, but those are almost beside the point. They are devices that function as hooks upon which first-time director Kerry Conran can hang his amaz... Wimbledon
Love in tennis doesn't have to be bad, as Richard Loncraine's Wimbledon shows. A formulaic motion picture that delights in spite of (or perhaps because of?) its reliance upon conventions, Wimbledon is the kind of movie that allows the non-cynical ...