Movies starring John Mahoney American President, The
It's hard to believe that The American President was made by the same man responsible for the no-holds-barred satire of This Is Spinal Tap. Is there any element of American culture more ripe for the humorist's razor-sharp wit than presidential pol... Dan in Real Life
Most romantic comedies follow conventional formulas that, when they work, can result in a frothy, enjoyable end product - admittedly, not something to challenge the intellect but enough to cause the heart to skip a beat or two. When those formulas...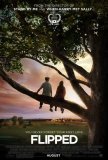 Flipped
Flipped is Rob Reiner's best film in 18 years, and includes echoes of two of his most accomplished efforts, The Sure Thing and Stand By Me. It also may be 2010's best romantic comedy. And it is being buried by Warner Brothers because of a concern... Hudsucker Proxy, The
"Out of hope, out of rope, out of time." - William Cobbs in the opening narration of The Hudsucker Proxy Tim Robbins has a knack for finding his way into superior satires. After taking the lead role in Robert Altman's The Player and starring... In the Line of Fire
In 1963, Frank Horrigan was among the "best and brightest" of the Secret Service, the personal choice of President Kennedy. On November 22 in Dallas, an afternoon that Horrigan will never forget, he became one of the few living agents to lose a pr... Primal Fear
One of the most unfortunate aspects of a courtroom thriller is the tendency to degenerate into preposterous melodrama. It's as if the basic situation of having a person on trial for their life isn't inherently powerful enough. As a result, cheap... Say Anything
Say Anything is one of the best in a long line of teen romance movies, if not the best. Unlike many of its fellow genre entries, it is not filled with crude sex jokes, nudity, a lobotomized population, and poorly-defined subplots. And, while ...