Movies starring Paul Sorvino Bulworth
I'd like to say that Bulworth is the best political satire in years, but the truth is that is has tough competition from Barry Levinson's corrosive Wag the Dog in that department. Both films succeed admirably, but, although each takes aim at the s... Cooler, The
The Cooler, as icy a title as you're likely to find, is about the efforts of one man to find his luck (or, to be more precise, some form of luck other than that of the bad variety). Rarely has a more pathetic individual been captured and portrayed ...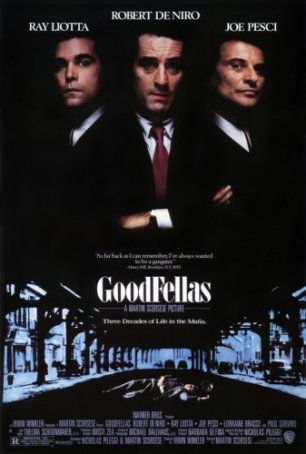 Goodfellas
Almost every filmmaker in the history of cinema would be thrilled by the knowledge that a feature of his (or hers) is considered an undisputed classic - a benchmark by which other, similarly themed movies are judged. Director Martin Scorsese, cons... Nixon
It's always a tricky proposition to make a motion picture based on recent history -- and the more public the episode, the more difficult it is for the film maker to balance drama with accuracy. This is especially true when that film maker is Olive... Rocketeer, The
The Rocketeer is a superhero movie, but it's a superhero movie of a different flavor. This isn't a Batman or a Superman clone. It isn't about a vigilante out to stomp out crime or a visitor from another world using his powers to advance truth, ju... Romeo + Juliet
In Looking for Richard, actor/director Al Pacino expresses his great hope for his film -- to extend his enthusiasm for the Bard's plays to a broader audience. In a very different way, that's what Baz Luhrmann (Strictly Ballroom) is attempting to d...