Movies starring Reese Witherspoon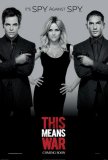 This Means War
Sometimes it's hard to recognize the importance of seemingly inconsequential element like "tone" when it comes to a romantic comedy. This Means War is a case study in what happens when the filmmakers mess this up. The movie is being marketed as an ... Twilight
Twilight may end up being the most disappointing film of 1998. It certainly holds that distinction to date, but I'm aware that there are ten months left in the year. And let me emphasize that by "disappointing," I mean something that falls drasti... Walk the Line
When I spoke to Roger Ebert shortly before first seeing Walk the Line, he remarked that he knew almost all of Johnny Cash's songs by heart. I cannot make the same claim. I'm familiar with a few of them - mostly those that got radio play - but many ...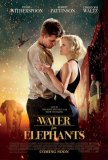 Water for Elephants
The primary draw for Water for Elephants is the pairing of Reese Witherspoon and Robert Pattinson (ignore the ten year age gap) in a love story based on the best-selling novel by Sara Gruen. Sadly, passion and romance are two ingredients missing fr...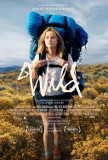 Wild
This is Reese Witherspoon's big Oscar push and the strength of her performance - easily the most forceful and memorable aspect of an otherwise unremarkable motion picture - may well earn her a nomination. Witherspoon certainly goes all-out, doing...
Wrinkle in Time, A
Along with such titles as The Hobbit, A Wizard of Earthsea, Harry Potter and the Sorcerer's Stone, and The Book of Three, Madeleine L'Engle's A Wrinkle in Time is mandatory reading for young geeks in training. The book's reputation as ...