Movies starring Richard Gere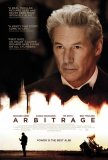 Arbitrage
With a title like Arbitrage, it's reasonable to expect a story that navigates the byzantine labyrinth of the world's financial systems - perhaps a better companion piece to Wall Street than Money Never Sleeps. However, although there is a little of...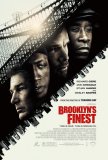 Brooklyn's Finest
With Brooklyn's Finest, director Antoine Fuqua and screenwriter Michael C. Martin use the ensemble approach of Crash to tell the minimally entwined stories of three Brooklyn cops, all of whom have reached a crossroads of one kind or another. Storie...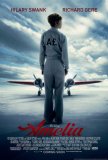 Amelia
Mira Nair's Amelia is a by-the-book bio-pic. By following the template, it's as safe and straightforward as one could possibly get, without narrative flourishes and with minimal exaggeration to satisfy Hollywood's appetite for fictionalization. Th... I'm Not There
Few figures in 20th century music are more deserving of the label "enigma" than Bob Dylan. Reclusive, frequently misunderstood, and never pigeonholed into a niche, Dylan has remained a mercurial figure for the entirety of his long career. So when... Runaway Bride
For years now, there have been discussions about a sequel to the surprise 1990 romantic comedy blockbuster, Pretty Woman. Aside from once again propelling Roy Orbison's title tune up the pop charts, that film had the distinction of establishing Ju... Hoax, The
In the tradition of Shattered Glass and Catch Me if You Can, The Hoax presents the anatomy of an audacious con artist and illustrates how the sin eventually catches up with the sinner. Due to an uneven tone, various unresolved plot threads, and a ... Shall We Dance?
Shall We Dance? is a remake of the 1997 Japanese feature by the same name. Penned and directed by Masayuki Suo, that film was an unexpected pleasure - a feel-good feature that wasn't weighed down by the unnecessarily cloying melodrama and manipula... Bee Season
It would be unfair and inaccurate to refer to Bee Season as "another dysfunctional family drama," although, in essence, that's what it is. Adapting from Myla Goldberg's novel, co-directors Scott McGehee and David Siegel (The Deep End) have fashione... Unfaithful
Adrian Lyne must have a fascination for examining the ins and outs of marital infidelity. Unfaithful, Lyne's first outing since the controversial Lolita, follows in the distant wake of Fatal Attraction and Indecent Proposal. In some ways, Unfaith...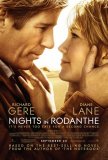 Nights in Rodanthe
I can kind-of, sort-of see how this story might work as a novel. Bad dialogue doesn't sound as howlingly awful when not spoken aloud. Idiotic plot contrivances don't seem as painful and obvious. A love affair depends only on the spell woven by t...