Movies with cinematographer Harris Savides American Gangster
American Gangster is compelling in the same way that many mob-related motion pictures are compelling, but it fails to achieve the greatness that the best of them attain. The problem with American Gangster may be that it tries to hard to provide bal...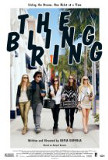 Bling Ring, The
Watching The Bling Ring, Sofia Coppola's exploration of today's "celebrity culture," is an uncomfortable - bordering on unpleasant - experience. The problem isn't the depiction of the underside of America's celebrity obsession but the manner in whi... Finding Forrester
With next year's Oscar nominations set squarely in its sights, Finding Forrester arrives in theaters at the right time of the year (December) with the right kind of star power (Sean Connery, F. Murray Abraham, Anna Paquin) and the sort of feel-good... Game, The
Alfred Hitchcock used the term "refrigerator movie" to describe certain films. According to the great director, refrigerator movies are well-paced thrillers that work effectively while being watched, but fall apart upon later examination (whil... Margot at the Wedding
It's always the case that when a director does something that attracts notice (or, in some cases, notoriety), his or her next project is awaited with a degree of anticipation. This is the case with Noah Baumbach, whose The Squid and the Whale, whi...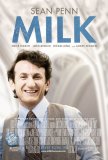 Milk
30 years have passed since the assassination of San Francisco Supervisor Harvey Milk and, the ballot passage of California's recent Proposition 8 notwithstanding, advances have been made in the area of gay rights, although there are still many hurd...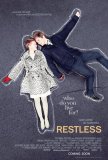 Restless
The most surprising thing about Restless, the latest film from indie director Gus Van Sant, is how conventional it is. Of course, this is not the first time Van Sant, whose penchant is for offbeat productions with little widespread appeal, has ente...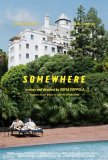 Somewhere
With her most recent directorial outing, Sofia Coppola has strayed into an area of pretentiousness that we have rarely seen since the height of the French New Wave. There's probably a class of cinephile who will lap up Somewhere, savoring its bland...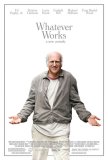 Whatever Works
Some might wonder why it has taken so long for comedic icons Woody Allen and Larry David to work together. Their brands of humor - relying more on wit than stupidity - are similar and both inhabit the same geographical and philosophical orbits. A... Zodiac
Zodiac is a police procedural - a sort of souped-up, ultra-long episode of Law & Order. Based on the 1986 "true crime" book by Robert Graysmith, the movie looks back on one of the nation's most sinister unsolved crimes: the Northern California ser...