Movies with cinematographer Michael Mcdonough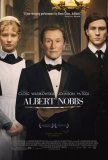 Albert Nobbs
If you take away Albert Nobbs' twist, all that's left is a project that would have been at home on Masterpiece Theater during its heyday. It's the "downstairs" portion of Upstairs, Downstairs - a tale of servants and service during the twilight of ... Bowling for Columbine
While there will always be a debate about the authenticity of Michael Moore's documentary techniques, there's no arguing that Bowling for Columbine succeeds equally well as a provocative essay on gun violence in America and an opportunity for the w...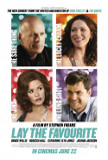 Lay the Favorite
Despite the stewardship of director Stephen Frears and the participation of Bruce Willis, Rebecca Hall, Vince Vaughn, and Catherine Zeta-Jones, Lay the Favorite, a would-be breezy comedy set in the world of grifters and gamblers, is as forgettable ...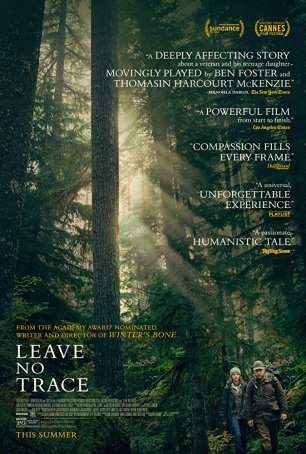 Leave No Trace
Leave No Trace is one of the most moving motion pictures thus far of 2018 and it achieves its power without resorting to the overt manipulation favored by many movies. An atypical coming-of-age story, the film examines the relationship between...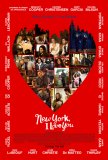 New York, I Love You
New York, I Love You is the second in a planned five-film series of anthologies that explores different meanings of love. The first movie, Paris, I Love You, was released in 2007. There are also projected excursions to Jerusalem, Rio, and Shangha...
Run Time: 1:40
U.S. Release Date: 2009-10-16
MPAA Rating:
"R" (Profanity, Sexual Situations)
Genre:
DRAMA
Director:
Fatih Akin, Yvan Attal, Allen Hughes, Shunji Iwai, Jiang Wen, Shekhar Kapur, Joshua Marston, Mira Nair, Natalie Portman, Brett Ratner, Randall Balsmeyer
Cast:
Shia LaBeouf
,
Andy Garcia
,
Christina Ricci
, ...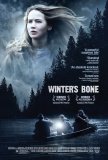 Winter's Bone
Winter's Bone offers a case study in the essential philosophical differences between independent motion picture thrillers and Hollywood/mainstream ones. The third feature from director Debra Granik and winner of two awards at the 2010 Sundance Fil...