Movies starring Cheech Marin Cars
Thus far, Pixar has given features and voices to bugs, toys, monsters, and fish, so why not cars? Although Cars is arguably the weakest animated feature to emerge from the virtual drawing board at this successful company, it's also the best animat... From Dusk Till Dawn
It's great fun, but certainly not great art. From Dusk Till Dawn, a special effects blood-and-gore extravaganza from director Robert Rodriguez, follows in the footsteps of such cult classics as Sam Raimi's Evil Dead series, thumbing its nose at con... Great White Hype, The
Not since Robert Altman's The Player has a film been this relentless in its satirical attack. The Great White Hype takes the boxing industry and rips it open, displaying the rotting, putrid innards for all to see. There are times when this movie ... Lion King, The
"Hamlet" meets The Jungle Book - that's what The Lion King is - adding, of course, a few special touches all its own. Disney's 32nd animated feature film is its darkest since The Black Cauldron, and, in many ways, a departure from the light-hearte...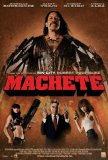 Machete
I went to Machete expecting an exploitation film and got a socio-political lecture instead. Although an exaggeration, that's the way it sometimes felt. Director Robert Rodriguez understands the exploitation genre and delivers everything one crave... Tin Cup
Saying that Tin Cup may be the best-ever "golf motion picture" isn't exactly high praise, considering the competition (Caddyshack, Happy Gilmore), but it's true nonetheless. In fact, as sports movies go (regardless of the sport), this one turns in...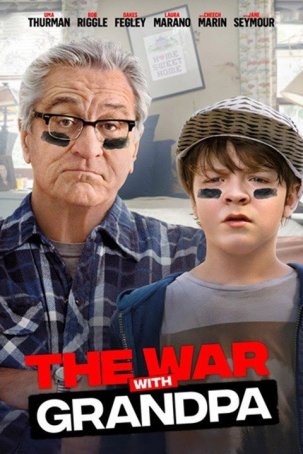 War with Grandpa, The
Robert De Niro has made his share of nearly-unwatchable comedies so, although it's tempting to say The War with Grandpa is the worst, I can't say that definitively. It is, however, bad enough to deserve consideration for that dubious disti...