Movies starring Denzel Washington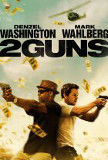 2 Guns
Fast pacing and a high energy level can cover a lot of sins, and nowhere is that more evident that in 2 Guns. The storyline contains some ridiculous elements and the climax is more like a coalescence of chaos than a legitimate conclusion, but it so... American Gangster
American Gangster is compelling in the same way that many mob-related motion pictures are compelling, but it fails to achieve the greatness that the best of them attain. The problem with American Gangster may be that it tries to hard to provide bal...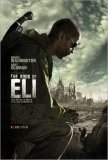 Book of Eli, The
Arguably, the international fascination with the apocalypse has never been bigger than it is today, and it has resulted in films like Knowing, The Road, 2012, and The Book of Eli arriving in theaters within a 12-month window. The movies have differ... Courage Under Fire
It's often said that if you're going to borrow, borrow from the best. And, in motion pictures, one of the best is certainly Akira Kurosawa. His The Seven Samurai was remade as John Sturges' immensely popular The Magnificent Seven. His The Hidden... Crimson Tide
Crimson Tide is a white-knuckler with a cop-out ending. It's a thrill-a-minute ride that concludes with a whimper, like a roller-coaster that has all the drops and twists early. Make no mistake, this is a good source of early summer fun, but with... Deja Vu
Wedding the phrase "Jerry Bruckheimer production" with the words "intelligent screenplay" might seem to be an unimaginable mismatch, but it has happened. Déjà Vu, the new thriller from Bruckheimer and director Tony Scott, impresses with both the... Devil in a Blue Dress
It seems that in a period detective story, it's a prerequisite for the main character to narrate the proceedings. In Devil in a Blue Dress, writer/director Carl Franklin apparently intended this conceit as a tribute to the Dashiell Hammett/Raymond...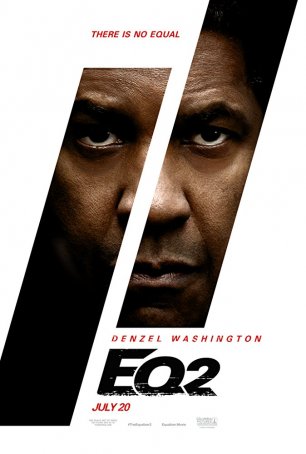 Equalizer 2, The
Anton Fuqua's sequel to The Equalizer fits right in with the version of Robert McCall (Denzel Washington) he introduced four years ago when he updated the '80s TV series for big screen consumption. This new Equalizer was more brutal than i...
Equalizer 3, The
The Equalizer 3 is being advertised as the conclusion of a trilogy, although it's really just a "more of the same" sequel, which can be a good thing for those who enjoyed the first two installments. Director Antoine Fuqua and star Denzel Was...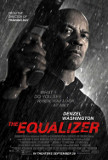 Equalizer, The
When The Equalizer arrived on television in the 1980s, it was notable for two things: being the first Reagan-era show to lionize vigilantism and presenting an "advocate" who broke the Curtis Sliwa-inspired stereotypes. Edward Woodward's Robert McCa...