Movies starring Elias Koteas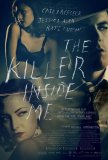 Killer Inside Me, The
The Killer Inside Me, British director Michael Winterbottom's adaptation of American pulp writer Jim Thompson's novel, is full of nice little touches, but somehow misses the mark when it comes to the big picture. Winterbottom's approach is a littl...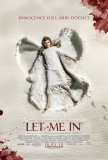 Let Me In
Let Me In is the English-language remake of the 2008 Swedish film Let the Right One In. From the beginning, there has been controversy associated with the "Hollywood-ization" of an edgy, ambiguous vampire tale because many die-hard adherents belie... Prophecy, The
Every once in a while, someone gets the bright idea of making an apocalyptic horror film. The Omen series is probably the best-known example of this sub-genre, but it's not the only one. Now, The Prophecy, with its tale of warring angels and lost... Shooter
We live in a world in which conspiracy theories abound, so it comes as no surprise that many thrillers incorporate governmental backstabbing, double-dealing, and cover-ups into the fabric of their story. In a time when paranoia and distrust of the... Skinwalkers
No subset of the horror genre has created a higher percentage of dogs than the werewolf movie. Since The Wolf Man reached screens in 1941, it has become possible to count the number of good films about lycanthropy on the fingers of one hand. The ...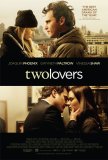 Two Lovers
With Two Lovers, director James Gray has remained geographically within his comfort zone (New York City), but has moved textually away from the crime and corruption-laced stories that have marked his previous efforts. This is strictly a character-...