Movies starring Elias Koteas Exotica
It's difficult to explain the full range of emotional impact caused by Exotica. The latest offering from Canadian film maker Atom Egoyan (Family Viewing, The Adjuster) is as beguiling as it is baffling. Not until the final scene does everything f... Shooter
We live in a world in which conspiracy theories abound, so it comes as no surprise that many thrillers incorporate governmental backstabbing, double-dealing, and cover-ups into the fabric of their story. In a time when paranoia and distrust of the... Greatest Game Ever Played, The
When it comes to this sort of true-life sports story, Disney has cornered the market. In the past few years, the studio has released four fact-based tales of triumph, each centered on a different kind of game people play. First, there was Remembe...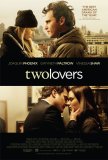 Two Lovers
With Two Lovers, director James Gray has remained geographically within his comfort zone (New York City), but has moved textually away from the crime and corruption-laced stories that have marked his previous efforts. This is strictly a character-... Fallen
Call it Touched by a Demon. Gregory Hoblit's Fallen is a serial killer movie with an unusual, horrific twist. If marketed properly, this film could have crossover appeal for both those who appreciate supernatural tales like The Prophecy and those...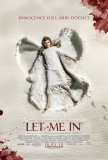 Let Me In
Let Me In is the English-language remake of the 2008 Swedish film Let the Right One In. From the beginning, there has been controversy associated with the "Hollywood-ization" of an edgy, ambiguous vampire tale because many die-hard adherents belie... Adjuster, The
The Adjuster starts out with a relatively normal premise, but that's the only thing about this film that can be classified as "normal". Director Atom Egoyan is not a traditional director, and his aim is not to satisfy mainstream audiences. Unfortun...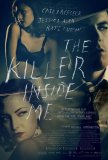 Killer Inside Me, The
The Killer Inside Me, British director Michael Winterbottom's adaptation of American pulp writer Jim Thompson's novel, is full of nice little touches, but somehow misses the mark when it comes to the big picture. Winterbottom's approach is a littl...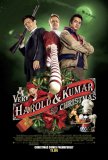 A Very Harold & Kumar 3D Christmas
Making an entertaining Christmas movie - at least one that can be enjoyed by anyone having gone through puberty - has become a lost art. I'm not referring to a title destined to take its place among the timeless classics, but merely something that ... Crash
It has been called brave, rousing, and shocking. At the 1996 Cannes Film Festival, where it received its world premiere, it was both hailed and booed, and received a special jury prize for "originality, daring, and audacity." Ted Turner, who ...