Movies starring Elias Koteas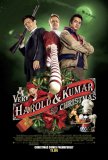 A Very Harold & Kumar 3D Christmas
Making an entertaining Christmas movie - at least one that can be enjoyed by anyone having gone through puberty - has become a lost art. I'm not referring to a title destined to take its place among the timeless classics, but merely something that ...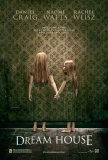 Dream House
Hours after seeing Dream House, I was still trying to figure out how a movie starring Daniel Craig, Rachel Weisz, and Naomi Watts, lensed by Caleb Deschanel, and directed by Jim Sheridan could be such a disappointment. It's obvious what's wrong wit...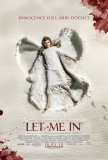 Let Me In
Let Me In is the English-language remake of the 2008 Swedish film Let the Right One In. From the beginning, there has been controversy associated with the "Hollywood-ization" of an edgy, ambiguous vampire tale because many die-hard adherents belie...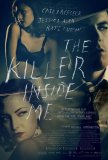 Killer Inside Me, The
The Killer Inside Me, British director Michael Winterbottom's adaptation of American pulp writer Jim Thompson's novel, is full of nice little touches, but somehow misses the mark when it comes to the big picture. Winterbottom's approach is a littl...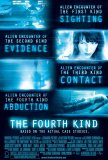 Fourth Kind, The
Science fiction has always been fascinated by the "first contact" scenario: what would it be like if intelligent life from another planet decided to visit our little corner of the universe? Often, these tales are allegorical in nature, and there a...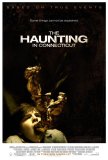 Haunting in Connecticut, The
Sometimes I wonder why I bother with PG-13 horror films. They're a dime a dozen and most of them aren't worth the celluloid the projector's light passes through. For every pleasant surprise like The Uninvited, there are about ten lifeless regurgi...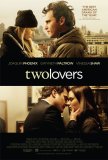 Two Lovers
With Two Lovers, director James Gray has remained geographically within his comfort zone (New York City), but has moved textually away from the crime and corruption-laced stories that have marked his previous efforts. This is strictly a character-... Exotica
It's difficult to explain the full range of emotional impact caused by Exotica. The latest offering from Canadian film maker Atom Egoyan (Family Viewing, The Adjuster) is as beguiling as it is baffling. Not until the final scene does everything f... Adjuster, The
The Adjuster starts out with a relatively normal premise, but that's the only thing about this film that can be classified as "normal". Director Atom Egoyan is not a traditional director, and his aim is not to satisfy mainstream audiences. Unfortun... Crash
It has been called brave, rousing, and shocking. At the 1996 Cannes Film Festival, where it received its world premiere, it was both hailed and booed, and received a special jury prize for "originality, daring, and audacity." Ted Turner, who ...