Movies starring Julia Roberts Charlie Wilson's War
It's a curious thing. Whenever this much talent is assembled for a motion picture, the result inevitably seems to be a letdown. And to say that Charlie Wilson's War is topheavy with talent is to understate the matter. The cast features three Osc... Erin Brockovich
The cinematic landscape of early 2000 is littered with the carcasses of disappointing dinosaurs presented by respected, or at least recognizable, filmmakers: John Frankenheimer and ... Closer
If you pay attention to Hollywood's romantic comedies, the interaction between men and women is all about love and companionship. If you instead rely upon the philosophy of Closer, it's all about power. Closer starts like a nice romantic drama, w... Everyone Says I Love You
In the past decade, only two live-action, mainstream musical motion pictures have been released. While the first, Little Shop of Horrors, met with some success, the second, Newsies, was a box-office disaster. The poor performance of the Disney-ba... Michael Collins
"It's my considered opinion that in the fullness of time, history will record the greatness of [Michael] Collins and it will be recorded at my expense." -- Eamon De Valera, President of the Republic of Ireland, 1966 Of the more than five dozen... Ocean's Eleven
The good news is that the 2001 version of Ocean's Eleven represents one of the rarest of Hollywood rarities: a re-make that is actually better than the original. That's not to say that this motion picture is an unqualified success - one tends to e... Ocean's Twelve
Pleasantness and affability reign supreme in Steven Soderbergh's sequel to the remake of Ocean's Eleven. This time around, even the bad guys don't seem so bad. Rumor has it that the atmosphere on the set of Ocean's Twelve was so easy-going that i... My Best Friend's Wedding
My Best Friend's Wedding is the estrogen alternative to the vast quantity of testosterone being pumped out by the other major June releases: Con Air, Speed 2, Batman and Robin, and Face/Off. As the summer's centerpiece romantic comedy, My Best ...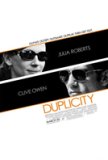 Duplicity
When it comes to spy thrillers, Tony Gilroy knows the game. The formula for a crackling entry into this genre is simple enough: keep the action moving and the twists coming, then engage in one late innings sleight of hand that pulls the rug out fr...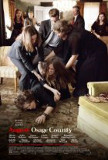 August: Osage County
August: Osage County is all about the acting. That makes sense because the storyline doesn't offer much that could be considered new or remarkable. It's as big a downer as the pills popped by matriarch Violet Weston (Meryl Streep) but the quality ...