Movies starring Kat Dennings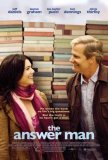 Answer Man, The
The Answer Man is one of those modestly diverting motion pictures that's as sweet as cotton candy - and as insubstantial. "Forgettable" is the best term for something like this. It's not painful to sit through but it's unlikely anyone is going to... Charlie Bartlett
It's a given that most comedies centered around kids and high schools will involve, to one degree or another, the subject of popularity. For the average teenager, few things are more important than being liked. The ultimate high is being recognize...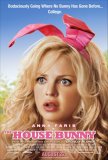 House Bunny, The
The House Bunny has a screenplay written with ten-year olds in mind about a subject that deserves an R-rating. The resulting hodgepodge of unfunny, sophomoric humor and PG-13 T&A, frosted by a sheen of appallingly nauseous "drama," makes for such ...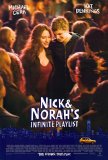 Nick and Norah's Infinite Playlist
It's strange how the concept of two people wandering around a city at night falling in love has come of age in 2008. First, there was In Search of a Midnight Kiss. Now there's Nick and Nora's Infinite Playlist. Of course, Richard Linklater can c...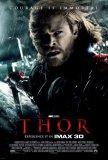 Thor
Note: Thor is available in both 2-D and 3-D formats. I chose to see it in the former because of my growing dislike for the latter. I'm satisfied with the decision. Thor is not a native 3-D production; it was converted after the fact. By all accoun...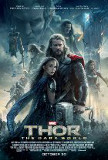 Thor: The Dark World
Thor: The Dark World offers the kind of straightforward action/adventure yarn that adherents of the genre will appreciate. It's an example of superhero filmmaking 101 at work with high octane fights and special effects-fueled eye candy trumping nar...