Movies with cinematographer Chris Menges Criminal
Criminal is an English-language remake of the little-known (at least in these parts) Nine Queens, a 2000 film from Fabian Bielinsky. First-time director Gregory Jacobs and his co-writer, "Sam Lowry" (actually a pseudonym for Steven Soderbergh), ha...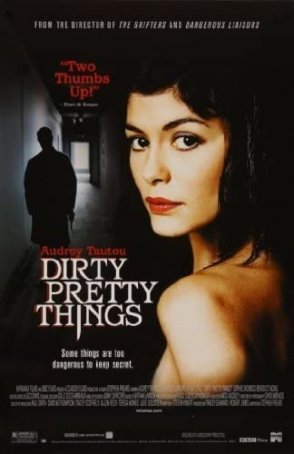 Dirty Pretty Things
It is often said that America is a "melting pot." Judging by director Stephen Frears' unconventional portrait of life in London, the U.K. is just as much a bubbling cauldron as its former colonies. Since the 20th century, every major city acro...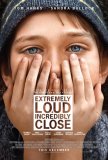 Extremely Loud and Incredibly Close
For one reason or another, there have been few quality movies made about 9/11. Maybe it's because the event is too recent and the wound too fresh. Or perhaps it's because filmmakers are keenly aware that a misstep could lead to charges of exploitat... Michael Collins
"It's my considered opinion that in the fullness of time, history will record the greatness of [Michael] Collins and it will be recorded at my expense." -- Eamon De Valera, President of the Republic of Ireland, 1966 Of the more than five dozen...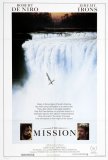 Mission, The
Spoilers: This review speaks in specific terms about the ending of the film. If you haven't seen it and intend to do so, avoid reading beyond the first few paragraphs. The Mission represented Roland Joffé's follow-up to his deeply unsettling... North Country
In the tradition of Norma Rae and Silkwood, North Country is the story of one woman's struggle against an inflexible corporation. Despite some third-act flaws that weaken the conclusion, North Country does what it sets out to do: inspire and uplif... Notes on a Scandal
Notes on a Scandal is an attempt to make a Fatal Attraction type thriller for the art house crowd. With a cast that features two of today's best actresses - Judi Dench and Cate Blanchett - and a screenplay of uncommon literacy, the movie nearly ac...
Reader, The
The Reader is closer to a near miss than a rousing success but, on balance, this is still worth seeing for those who enjoy complexity and moral ambiguity within the context of a melodrama. Based on the novel by Bernhard Schlink, the film asks bi... Stop-Loss
Despite dismal box office results across-the-board, the major movie studios have yet to figure out that the American public is not interested in preachy movies about the war in Iraq. Filmmakers interested in producing compelling dramatic films abo...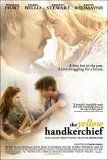 Yellow Handkerchief, The
Sluggish. Torpid. Boring. Those three words (and more) can describe The Yellow Handkerchief, a stultifying road trip movie whose inept screenplay is only partially counterbalanced by a trio of nice performances. There's only so much a talented ...