Movies with cinematographer Peter Deming Austin Powers in Goldmember
When Mike Myers and Jay Roach introduced the world to Austin Powers: International Man of Mystery in 1997, their intention was to make a one-off spoof of James Bond movies and '60s culture. The movie did okay at the box office, then exploded in po...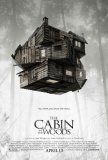 Cabin in the Woods, The
Note: The Cabin in the Woods works best if left unspoiled. Its impact relies not on a single unexpected twist but upon the cumulative impact of little unanticipated actions and incidents. It's virtually impossible to write anything coherent without...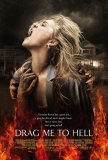 Drag Me to Hell
Oh no, not another PG-13 horror film! "But wait," you say. "It's by Sam Raimi." Perhaps, then, it shouldn't be routinely dismissed as just another tale of demons and ghosts that has been emasculated with the goal of appealing to pimple-faced teen... Evil Dead II, The
What do you get when you cross George Romero with The Three Stooges by way of the director of A Simple Plan and The Gift? Something offbeat, to be sure. Something grotesque, without a doubt. Something... groovy. Evil Dead II can be seen as ... I Heart Huckabees
After seeing two previews for David O. Russell's I Heart Huckabees, I had no idea what it was about. Now, having seen the movie, I still feel like I'm on the outside looking in. I certainly realize why the preview is so obtuse. There's no way that tw... Jacket, The
A well-known saying goes something like, "In for a penny, in for a pound," and that seems to be an appropriate way to begin a discussion of John Maybury's The Jacket. A moody psychological thriller tinged with science fiction elements, The Jacket ... Lost Highway
Perhaps it's redundant to say that a David Lynch movie is weird (actually, "incomprehensible" might be a better word). Don't ask me to explain Lost Highway; I'm not sure I can. For that matter, don't ask Lynch, either. All he's willing to sa...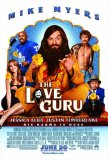 Love Guru, The
To some, Mike Myers is Wayne. To others, he is Austin Powers or the voice of Shrek. It's doubtful that he will be Guru Pitka to many. The Love Guru, Myers' latest film and his most recent live-action endeavor since The Cat in the Hat, is as unmem... Lucky You
Like most movies concerned to one degree or another with the subject of gambling, Lucky You addresses the themes of obsession and redemption. The film loosely follows the trajectory of an "addiction movie," although it's less grim than pictures of... Married Life
In the immortal words of Strother Martin, "What we've got here is… failure to communicate." The truth of that statement lies at the heart of Ira Sachs' Married Life, a movie about how people in a marriage communicate or, just as often, fail to do...