Movies with music written by Paul Haslinger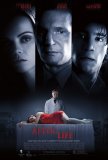 After.Life
I admire filmmakers who take chances and defy expectations. Admittedly, that sort of thing doesn't always work, and there are flaws aplenty in After.Life, but the criss-crossing between drama, thriller, and horror is nothing if not arresting. It ... Blue Crush
I suppose Blue Crush can be viewed as a "guilty pleasure", with an emphasis on the first word of that phrase over the second one. The movie, the latest directorial effort from John Stockwell (Crazy/Beautiful), is redeemed to one degree or another ... Crank
There's not much of a mystery about what Crank delivers. As promised, it's 85 minutes of action, with little in the way of encumbrances like dialogue and exposition, and only skeletal fragments of a narrative to keep things moving. For the most p... Crazy/Beautiful
Maybe it's just wishful thinking, but I believe Hollywood has a tendency to underestimate the teenage viewing crowd. While it's certainly true that a portion of that demographic goes to theaters only for the most superficial form of entertainment,...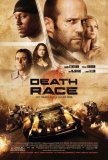 Death Race
Whether by coincidence or design, the three week period from August 20 through September 10 has been dominated over the last five years by Jason Statham. In 2004, there was Cellular. In 2005, there was Transporter 2. The 2006 entry was Crank, fo... Girl Next Door, The
The Girl Next Door builds up enough good will during its successful first half that we're willing to forgive some of the strange and disappointing convolutions the plot takes us through during the final 45 minutes. There are two primary reasons wh... Into the Blue
On some level, I feel that I should have been able to enjoy Into the Blue. It has all the elements one would expect from a "so bad it's good" feature: cheesy dialogue, a script that could have been written by two chimpanzees, acting that would mak... Prom Night
Spoilers, I suppose… Sony is releasing Prom Night under their "Screen Gems" imprint. Gems? More like turds. By its nature, the slasher film is not a terribly deep or complicated effort. To be successful, all such a movie needs is a sympath...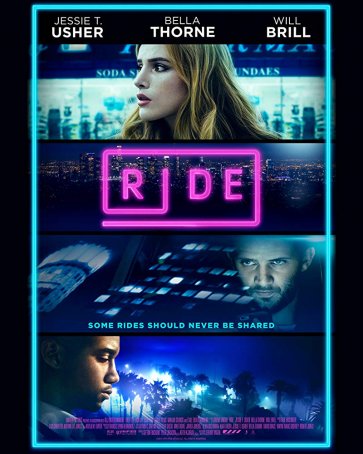 Ride
Ride is a slickly-made thriller that takes place almost entirely within the confines of an automobile. Unlike Tom Hardy's Locke, however, this isn't a one-man show. In this case, there are three players and the interaction among them prov... Shoot 'Em Up
Ever since people saw him in a tuxedo in Croupier, Clive Owen was considered the likely successor to Pierce Brosnan as James Bond. It remains unclear whether the producers passed over Owen in favor of the lesser known Daniel Craig or whether (as s...