Movies starring Channing Tatum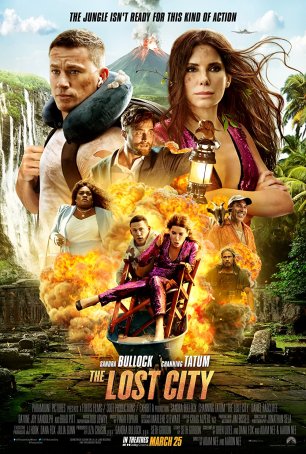 Lost City, The
The Lost City is probably best viewed as a romantic comedy spiced by adventure elements rather than the other way around. Regardless, it's passably sweet entertainment but, just as it's unlikely to stick in the craw, it won't hold a place in...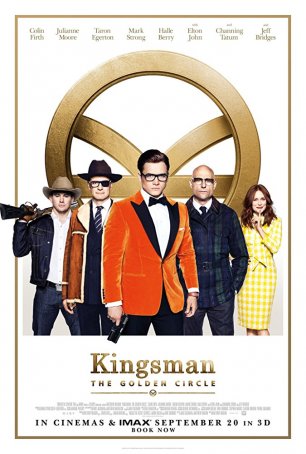 Kingsman: The Golden Circle
2014's Kingsman: The Secret Service achieved a surprising level of success not because it offered anything groundbreaking but because its anarchic energy and deadpan wit made familiar story elements seem fresh. For the sequel, The Golden Circ...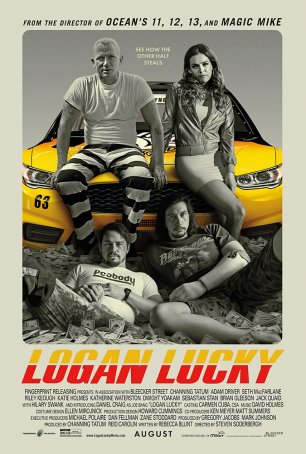 Logan Lucky
In 2013, after making Side Effects, Stephen Soderbergh announced his retirement from feature filmmaking. Over the next few years, he kept busy, primarily as the main creative force behind the TV series The Knick, which he directed, executive p...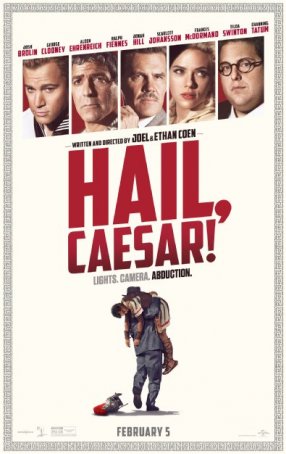 Hail, Caesar!
Hail, Caesar! won't be remembered as one of the Coen Brothers' masterpieces. An homage to Hollywood of the 1950s, this is more of a niche film than a mainstream offering. It's an opportunity for Joel & Ethan Coen to use the era as a cinematic p...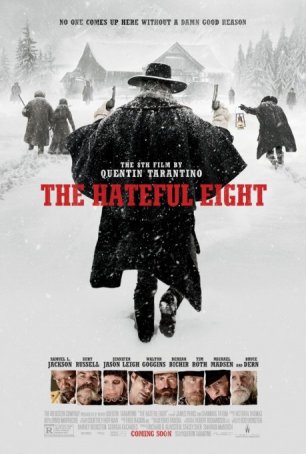 Hateful Eight, The
The credits for The Hateful Eight proudly proclaim this to be the "Eighth Film" from writer/director Quentin Tarantino. Since catching the movie world unawares with his powerhouse debut, Reservoir Dogs, some 23 years ago, he has worked on...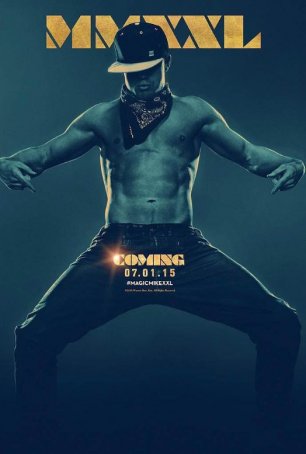 Magic Mike XXL
It's easy to understand why the original Magic Mike was a success: the not-too-cheesy, not-too-serious story of a male stripper featured plenty of beefcake, high-energy dance sequences, standout performances from Channing Tatum and a manic Matthe...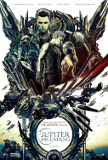 Jupiter Ascending
One of the key aspects of any science fiction or fantasy saga is world (or universe) building. This process refers to the creation and development of the reality in which the story transpires. More than mere background, it informs plot development, c...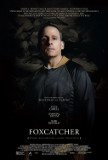 Foxcatcher
Like Raging Bull, Foxcatcher is a dark drama masquerading as a sports movie. Also like Raging Bull, Foxcatcher is based on a true story. Although such comparisons risk overselling Bennett Miller's new movie, Foxcatcher isn't afraid of venturing int...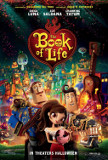 Book of Life, The
The Book of Life represents Guillermo del Toro's most hands-on foray (to date) into the realm of family friendly entertainment; this is closer in tone and sensibility to one of Tim Burton's offbeat animated films than one of Pixar's more "vanilla" ...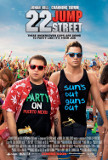 22 Jump Street
There are times when 22 Jump Street is borderline brilliant. Unfortunately, those instances are outnumbered by segments that don't work for one reason or another. On balance, the film has just enough to earn it a recommendation but, with a little t...