Movies starring Crispin Glover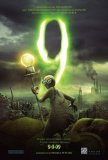 9
Perhaps it says something about the nihilistic perspective of modern society, but the post-apocalyptic story is becoming a popular genre; not since the height of the Cold War have movies been so obsessed with the end of civilization. No longer res...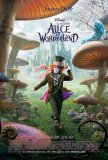 Alice in Wonderland
This review is based on an IMAX 3-D screening. Lewis Carroll's "Wonderland" stories, much like the collected works of Roald Dahl, can be perceived from a number of perspectives. Although traditionally seen as a children's tale, Alice's Wonderla...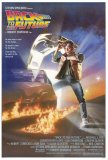 Back to the Future
Had Back to the Future come to life as originally envisioned by the purse string-holders at Universal Pictures (which owned the rights to Bob Gale's screenplay), it might have been a very different project, with Eric Stoltz in the lead role. Stoltz...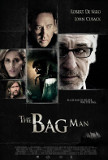 Bag Man, The
The title may make it sound like a horror film but The Bag Man is actually a neo-noir thriller. The movie is relentlessly dark with the majority of it transpiring in and around a seedy motel at night. Despite the participation of a couple of well-kno... Beowulf
The legend of Beowulf, a mythical hero whose exploits were recounted in an 8th century epic poem, has gained unprecedented popularity some 1250 years after it was first told. With the success of The Lord of the Rings, which (along with the Harry P... Charlie's Angels
When Charlie's Angels first hit the TV airwaves in the 1976-77 season, it was a national phenomenon. Every Wednesday night, millions of household sets would be tuned into ABC for the further adventures of the three "legs" of millionaire private in...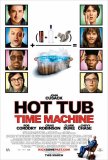 Hot Tub Time Machine
In the case of Hot Tub Time Machine, the title is arguably more inventive than the movie. An attempt to flavor The Hangover with a little Back to the Future, this film argues that what happens in the '80s stays in the '80s, but does so with middli... People vs. Larry Flynt, The
Larry Flynt, the self-proclaimed king of smut, as an American hero? Unlikely as it may seem, that's the scenario set up and successfully pursued by Milos Forman's (One Flew Over the Cuckoos Nest, Amadeus) latest venture, The People vs. Larry Flynt...