Movies starring Donal Logue Blade
Vampires. Few creatures of legend speak to human terror on a more fundamental level. Ever since the silent days of movies, when F.W. Murnau chilled audiences with Nosferatu, a creepy, atmospheric adaptation of Bram Stoker's Dracula, film-goers ha...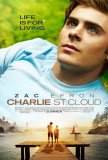 Charlie St. Cloud
I'm not a Zac Efron hater; I thought he did a solid job in Me and Orson Welles, a film that showcased his ability to act when given the opportunity. However, in Charlie St. Cloud (as in his previous outing for director Burr Steers, 17 Again), Zefr... Ex, The
There's a prescription for making an effective dark comedy: the film must generate equal parts discomfort and laughter. The Ex offers plenty of the former but precious little of the latter. The movie is populated by dislikeable individuals doing ... Ghost Rider
In the world of comic books, there are A-list titles and B-list titles. For the movie adaptations, it's easy to tell the two apart. The B-list films feature characters who are not universally recognizable, typically do not command huge budgets, a... Just Like Heaven
With Just Like Heaven, director Mark Waters (Mean Girls) wants to have his cake and eat it to. That's not necessarily a bad thing, until you consider that the recipe used for this confection is missing a few ingredients and the final product is ha...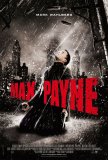 Max Payne
"I don't believe in heaven. I believe in pain. I believe in fear. I believe in death." So states Max Payne (Mark Wahlberg), elucidating his nihilistic creed during the film's opening moments. While the movie bearing the title character's name h...