Movies starring Robert Downey Jr Gingerbread Man, The
Combine the talents of director Robert Altman and actors Kenneth Branagh and Robert Duvall, and you have the apparent recipe for a motion picture worth waiting for. But, although The Gingerbread Man is a finely-tuned example of mainstream entertai... Good Night, and Good Luck
"Those who cannot learn from history are doomed to repeat it." - George Santayana It's astounding that a treatment of a factual incident from five decades ago could have such powerful resonance today. Lessons learned, it seems, are not taken t... Guide to Recognizing Your Saints, A
A Guide to Recognizing Your Saints illustrates that it's still possible to do something interesting with a familiar premise. Writer/director Dito Montiel, who has based the film on his memoirs, tells the story of a man who escaped from his "old" n... Hugo Pool
Robert Downey, Sr. is an original American independent film maker. He has been at his craft for more than 30 years now -- his debut, Chafed Elbows, came out in 1965. His best known work, the trilogy of Putney Swope, Pound, and Greaser's Palace, w... Iron Man
Iron Man is a different breed of superhero movie - a film that remembers it's possible to be outside the target demographic and still enjoy a tale set in this genre. What makes Iron Man interesting isn't the storyline which, except for a few wrink...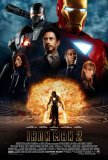 Iron Man 2
With superhero movies, it's almost axiomatic to state that the second film is the best of the series. The reason isn't difficult to divine: having dispensed with the obligatory origin tale, the movie-makers can weave a more compelling yarn. So ...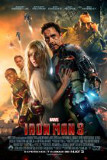 Iron Man 3
In the wake of the massive and massively successful The Avengers, Iron Man 3 wisely doesn't attempt to outdo its immediate superhero predecessor when it comes to big-time action, pyrotechnics, and special effects. Instead, it opts for something a l...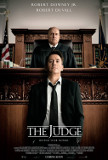 Judge, The
Two words that come to mind when considering The Judge are generic and predictable. It's also well-intentioned and earnest (perhaps to a fault). There are some good scenes and instances of strong acting but the project as a whole is so familiar tha... Kiss Kiss Bang Bang
Kiss Kiss Bang Bang is the breezy directorial debut of Lethal Weapon screenwriter Shane Black. Black knows film noir inside and out, because he uses the basic template here. He jazzes things up by employing an aware and self-deprecating narrator ... Natural Born Killers
Despite his reputation as one of America's foremost "serious" filmmakers, Oliver Stone's name under the "director" caption does not guarantee a good movie. I learned that lesson while enduring the seemingly-endless tedium of The Doors, and was rem...