Movies starring Robert Downey Jr Richard III
Richard III - it's Shakespeare that has nothing to do with Kenneth Branagh. Actually, at first glance, this film doesn't appear to have anything to do with the Bard's play, either. Opening in a 1930's England war room with a tank crashing through... Scanner Darkly, A
If ever there was a movie more destined to become a cult phenomenon, I don't know if I can name it. Combine the name of the novel's author with the subject matter and the stylistic choices made by director Richard Linklater in bringing it to the s...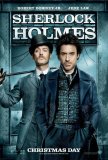 Sherlock Holmes
Schlock Holmes is too brutal. Call it instead The Adventure of the Da Vinci Code Knock-off or The Adventure of the Missing Ending. Either would be equally appropriate. This original story, which borrows heavily from Sir Arthur Conan Doyle's "can...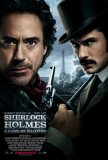 Sherlock Holmes: A Game of Shadows
It can be argued that few things embolden a filmmaker more than success. When Guy Ritchie re-invented the world's best-known detective for his 2009 Sherlock Holmes, no one knew how the movie would be received. Ritchie's vision was validated by a s... Short Cuts
Helicopters thunder through the air over Los Angeles, raining malathion on the city in an attempt to end the dreaded Medfly invasion. Below, in each house and apartment, an individual drama is being played out. As in any human settlement at...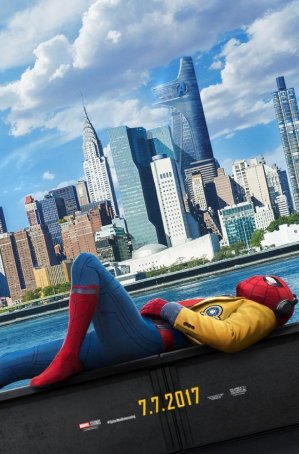 Spider-Man Homecoming
Spider-Man: Homecoming is two movies for the price of one. The first is about a socially awkward high school sophomore navigating the difficulties of being a teenager while trying to hold onto his "internship". The second is about one of M...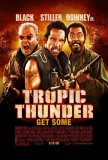 Tropic Thunder
Just when it was starting to look like the concept of a "funny comedy" has gone out of vogue, along comes Pineapple Express and its cinematic cousin, Tropic Thunder. The latter film, which has emerged from the warped mind of Ben Stiller, is a litt... Two Girls and a Guy
When considering a title like Two Girls and a Guy, one can be forgiven for expecting something a little risqué. (In fact, a friend of mine quipped, "I didn't think you reviewed movies like that.") Add to that the swirl of controversy regarding t... U.S. Marshals
To me, the idea of a sequel to The Fugitive always seemed like a bad idea. True, Sam Girard (Tommy Lee Jones) was a more interesting character than Richard Kimball (Harrison Ford), but could he carry a movie on his own? Sadly, we'll never really ... Wonder Boys
Back in mid-'90s, director Curtis Hanson was known as a B-list filmmaker - someone who could cull a fair amount of tension out of workmanlike stories such as The Hand That Rocks the Cradle and The River Wild. All of that changed in 1997, however, ...