Movies starring Sacha Baron Cohen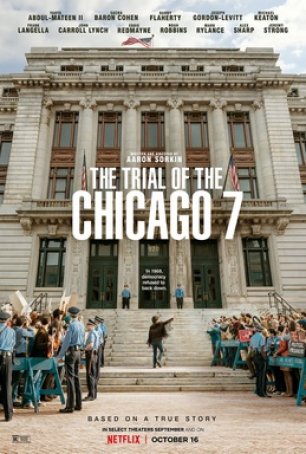 Trial of the Chicago 7, The
The events depicted in The Trial of the Chicago 7 occurred in 1968-69. Aaron Sorkin began working on the screenplay in 2007. But, oh how relevant the story chronicled in this movie feels today... What is it that George Santayana wrote in The L...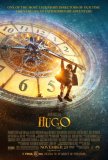 Hugo
With Hugo, Martin Scorsese has accomplished what few in Hollywood are willing to try: make a movie for adults that arrives without sex, violence, or profanity and earns a PG-rating. It's a fairy tale for mature viewers, but the airy exterior hides ...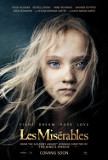 Les Miserables (2012)
Les Miserables, believed by some to be the best novel ever penned in French, has been adapted in nearly every form imaginable, including dozens of movies, television mini-series in French and English, loose "thematic reworkings," and comic books. ... Borat
Overwhelmingly positive word of mouth can be a double-edged sword for a filmmaker. Although effusive praise builds anticipation, it can also elevate expectations to levels that cannot possibly be met. This is why some viewers who see a movie after...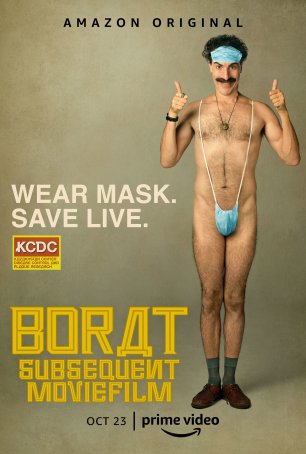 Borat Subsequent Moviefilm
The chief source of enjoyment from watching a Borat skit (or movie) is seeing how "normal" people, caught in a bizarre situation, attempt to extricate themselves from embarrassing circumstances. It's Candid Camera on LSD. The first Borat...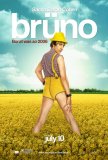 Bruno
Bruno allows Sacha Baron Cohen to bring another member of his rogues' gallery of misfits to the big screen. This is a worthy successor to Borat and employs the similar tactic of exploiting the stupidity, ignorance, and prejudice of Americans as a ... Sweeney Todd
Every December, one of the major studios brings us a musical - something to lighten the spirits and brighten the holidays. This year, in the proud tradition of Chicago and Dreamgirls, we have Sweeney Todd: The Demon Barber of Fleet Street. With T... Madagascar
Eventually, it had to happen: a computer-animated dud. It's surprising it has taken this long, and we have been spoiled by the high quality of the product, with such winning titles as Toy Story, Shrek, Finding Nemo, The Incredibles, and others. B...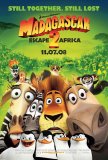 Madagascar: Escape 2 Africa
One reason to lament the existence of Madagascar: Escape 2 Africa (which will hereafter be referred to merely as Madagascar 2) is too bemoan the considerable amount of talent that was tied up developing this uninspired sequel when it could have bee... Talladega Nights
Talladega Nights (subtitled, The Ballad of Ricky Bobby) is, in many ways, just like every other Will Ferrell comedy: take some satire, add some hit-and-miss jokes, throw in a lightweight storyline, and let the lead actor be the catalyst that crysta...