Movies starring Stephen Fry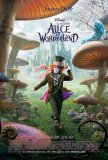 Alice in Wonderland
This review is based on an IMAX 3-D screening. Lewis Carroll's "Wonderland" stories, much like the collected works of Roald Dahl, can be perceived from a number of perspectives. Although traditionally seen as a children's tale, Alice's Wonderla... Civil Action, A
Let me begin this review by stating that I am weary of courtroom dramas. This is in large part because of John Grisham, whose popularity has encouraged screenwriters exploring this genre to fall into familiar, predictable patterns. Seen in retros... Hitchhiker's Guide to the Galaxy, The
For those who are fans of Douglas Adams' Hitchhiker's five-book "trilogy," I have two words of advice: Don't Panic! The 2005 film version of the book isn't nearly as bad as many Hitchhiker's lovers have feared. Of course, it's also not as good as i...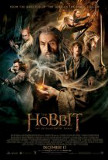 Hobbit, The: The Desolation of Smaug
Special effects have always played an important role in Peter Jackson's adaptations of J.R.R. Tolkien's books but, with The Desolation of Smaug, the middle chapter of The Hobbit movie trilogy, they take center stage. This isn't necessarily a positi...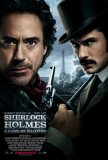 Sherlock Holmes: A Game of Shadows
It can be argued that few things embolden a filmmaker more than success. When Guy Ritchie re-invented the world's best-known detective for his 2009 Sherlock Holmes, no one knew how the movie would be received. Ritchie's vision was validated by a s... Tristram Shandy: A Cock and Bull Story
Pardon me for wondering if director Michael Winterbottom is obsessed with cock (with or without the bull). Maybe I'm just saying that because I have been unfortunate enough to see his previous outing, 9 Songs, which avoided showing up behind the c... V for Vendetta
V for Vendetta represents 2006's first memorable motion picture - a visually sumptuous concoction that combines political allegory, bloody action, and a few stunning cinematic moments into a solid piece of entertainment. While it's true that the f...