Movies with cinematographer Daryn Okada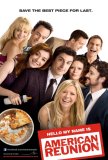 American Reunion
American Pie remains a touchstone of '90s comedies in particular and raunchy teen sex comedies in general. Viewed today, it has retained an element of its initial breezy freshness, although a progression of envelope-pushing comedies have made it ea... Baby Mama
It has become a time-honored tradition that stars of Saturday Night Live, upon graduating from the no-longer-funny late night show, elect to spread their wings and strive for cinematic greatness. With a few notable exceptions, most have crashed an... Dr. Dolittle 2
About the most positive comment I can offer about Dr. Dolittle 2 is that it's not as painful to endure as its 1998 predecessor, Dr. Dolittle. Unlike the earlier Eddie Murphy effort about the M.D. who can talk with animals, the second installment m...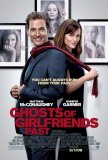 Ghosts of Girlfriends Past
What happens when Hollywood marries Charles Dickens, that wacky 19th century romantic comedy scribe, to Matthew McConaughey, that wacky naked bongo drum player? To begin with, great expectations should be curbed. The result is not as good as it sho... H20
Has it really been twenty years since John Carpenter's low-budget chiller, Halloween, hit the nation's screens and paved the way for a decade's worth of bloody slasher movies? To date, the original Halloween has been one of the few entries into ... Harold and Kumar Escape from Guantanamo Bay
Harold and Kumar Escape from Guantanamo Bay exists because it was cheap to make and has a devoted core audience, not because its predecessor, Harold and Kumar Go to White Castle, was a blockbuster. The filmmakers, understanding what made the first... Just Like Heaven
With Just Like Heaven, director Mark Waters (Mean Girls) wants to have his cake and eat it to. That's not necessarily a bad thing, until you consider that the recipe used for this confection is missing a few ingredients and the final product is ha... Mean Girls
Although Mean Girls is likely to be frequently compared to Heathers, and perhaps occasionally to Election, the movie it most strongly reminds me of is 1999's Jawbreaker. All four of these films offer a darkly satirical perspective of high school a... My Father the Hero
Gerard Depardieu's interpretation of Cyrano De Bergerac was a definitive character in modern cinema, not to mention a jewel in the crown of his career. In fact, he was so impressive in that role that the producers of the comedy My Father the H...