Movies with cinematographer Jim Denault Boys Don't Cry
On December 30, 1993 in Falls City, Nebraska, two men, John Lotter and Tom Nissen, shot and killed 21-year old Teena Brandon, along with two of her friends, Lisa Lambert and Philip Devine. Brandon, a young woman undergoing hormone therapy in prepa...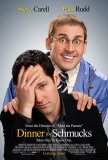 Dinner for Schmucks
There's something a little "off" with Dinner for Schmucks. The premise, borrowed from Francis Veber's 1999 French farce, The Dinner Game, hasn't improved significantly as a result of its translation into English. The film is sporadically amusing ... Freedom Writers
The key to making a successful formula motion picture is to infuse it with energy and add a few original elements. The overall product might seem familiar but that doesn't mean it can't be an enjoyable viewing experience. This is true regardless ... Maria, Full of Grace
When applied to an animal, the term "mule" refers to a beast of burden - a slow, plodding, stupid creature whose sole asset is that it can transport large amounts of cargo without choice or complaint. When applied to a human being, the word means ...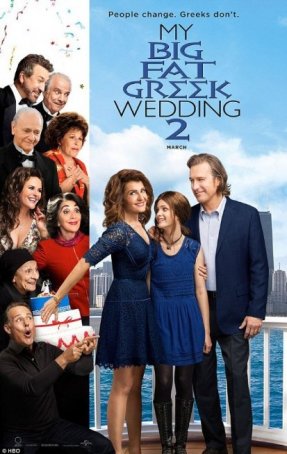 My Big Fat Greek Wedding 2
To the extent that My Big Fat Greek Wedding 2 is about cross-cultural pollination, try this one out: instead of "Opa!", how about "Oy Vey!" Yes, they're back, and not because anyone was pining for their return. The "lovable" Portokal...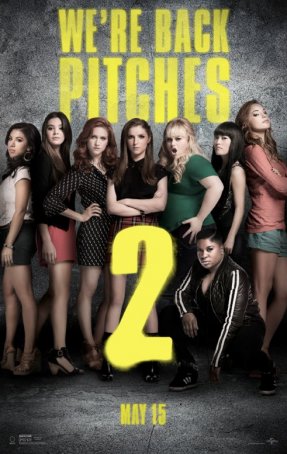 Pitch Perfect 2
Spoiler Warning! Because I reveal things about the ending of Pitch Perfect 2 in this review, I am duty-bound to warn readers in case they wish to stop now. (Of course, if you don't care, feel free to continue…) I am as far from the targ...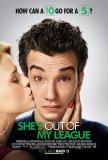 She's out of My League
There are a variety of ways one can evaluate the effectiveness of standard-order romantic comedies. Mine is to ask three questions: (1) Do I like the characters? (2) Do I sense chemistry between them? (3) Am I rooting for them to be together at t...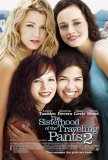 Sisterhood of the Traveling Pants 2, The
The strength of The Sisterhood of the Traveling Pants 2, like its unnumbered predecessor, lies in the appeal and complexity of the characters. The four friends who form the backbone of the narrative are warm, believable individuals. We like them. ...