Movies with cinematographer Mark Irwin 10 Things I Hate about You
Never has the teen movie genre been more active than it is today. Seemingly every weekend, there's a new entry, and the solid box office performance assures that there will be many more to come. A trend with recent teen films has been to recycle ... American Pie 2
In the case of American Pie, more is less. As in less funny, less sexy, and much, much less enjoyable. This sequel, like so many that have preceded it this year, exists exclusively because its forerunner made a lot of money - and the lack of insp...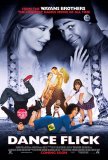 Dance Flick
In the tired world of genre parodies, where Jason Friedberg and Aaron Seltzer have become the "go-to guys," Dance Flick manages the seemingly impossible feat of actually generating some big laughs. It doesn't do much else, but for a movie of this ... Deck the Halls
Christmas movies like this are enough to turn one into a Grinch or at least make one wish that the filmmakers would get a visit from the Ghost of Christmas Future. Why it is so hard to make a decent Christmas comedy? Not every movie has to be on ... Dumb and Dumber
Sometimes, a movie just can't live up to its advertising campaign (or its name, for that matter). Dumb and Dumber is one such case. Take the newspaper ad, for example, filled with all those fake, witty quotes. That's rather clever (although not o... Fly, The
If any film is deserving of the term "re-imagination" as opposed to "remake," it's David Cronenberg's 1986 The Fly. Based loosely on the short story by George Lengelaan and its 1958 film adaptation, this movie uses the premise but jettisons everyt... Freddy Got Fingered
Before I embark upon an extended streak of name-calling and Tom Green-bashing, let me say a few words about the subjective nature of comedy. Everyone has a different opinion of exactly what constitutes good humor. For some people, it's Victor Bor... Grandma's Boy
For those who think reviewing films is easy and fun, I offer Grandma's Boy as my rebuttal. That's 96 minutes (plus travel time) and $6.00 (matinee price) that I'll never get back, no matter what I write here. Legal theft. This is one of those mov... Kingpin
Movies have always used the "from the makers of..." line. You know, "a new film from the makers of Lawrence of Arabia" or "a new film from the makers of Glory". Kingpin employs this time-honored tradition, except, in this case, it proudly cla...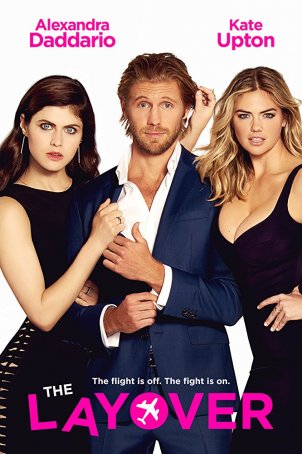 Layover, The
The Layover is an appalling movie – a reworked version of the essential plot elements of 2011's Something Borrowed with everything worthwhile (and there wasn't much to begin with) removed. The result is an unpleasant, unwatchable example...