Movies with cinematographer Phil Meheux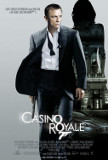 Casino Royale
When Pierce Brosnan took over the role of James Bond for Goldeneye, much was made about how the franchise was being "modernized." In reality, the only apparent changes were cosmetic. Brosnan's 007 was easily connected to the character previously p...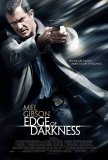 Edge of Darkness
Considering the talent involved and the strength of the source material, there's no way Edge of Darkness should have been this disappointing. Part of the problem is a direct result of condensation - there's no way to cram six hours of the dense mi...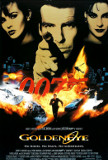 Goldeneye
Like everything else, James Bond (Pierce Brosnan) has had to change for the nineties. The venerable 007, coming off a long hiatus, has taken on his sixth face (the other five being Sean Connery, David Niven, George Lazenby, Roger Moore, and T...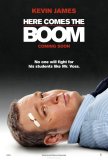 Here Comes the Boom
Here Comes the Boom is a mash-up of two popular genres: the sports movie and the teacher-making-a-difference movie. Strangely, this is not the first time we've seen this. 2011's vastly superior Warrior told a similar story but, in the case of Here ... Legend of Zorro, The
Some sequels are made too soon, while others are made too late. The Legend of Zorro, Martin Campbell's follow-up to his well-received 1998 feature, The Mask of Zorro, falls into the latter category. It's difficult to say whether the film would ha... Mask of Zorro, The
Zorro, the swashbuckling hero of the undertrodden, was introduced to the world in 1919 when he debuted in the pages of Johnston McCulley's serialized novel, The Curse of Capistrano. Within a year, the masked man had appeared in a film, the silent ...