Movies with music written by Alberto Iglesias All About My Mother
The Pedro Almodovar of the late 1990s is not the same director who once engaged audiences with his kinky and offbeat views of sex and relationships. This new, kinder, gentler Almodovar is more concerned about conventional film elements like plot a... Bad Education
In recent years, few things have been more certain than the guarantee of something delicious from director Pedro Almodóvar. Almodóvar has become like a trusted brand name - reliable and consistent. Unfortunately, with his new effort, called Bad E...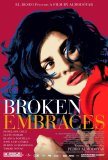 Broken Embraces
Perhaps Almodovar and film noir simply don't mix. This is the second time in three films the acclaimed Spanish director has attempted to apply his unique style to a twisty mystery and, as was the case with Bad Education, it's not a marriage made i...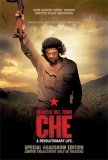 Che
What potentially could have been the greatest asset possessed by Che - its unapologetic length - turns into its greatest detriment. One frequent complaint about cinematic biopics is that too much condensation is required and, as a result, key aspe... Constant Gardener, The
For his follow-up to City of God, Brazilian director Fernando Meirelles has elected to adapt John Le Carré's The Constant Gardener into movie form. A slow-burn thriller simmering with international intrigue, the book would at first seem too long ...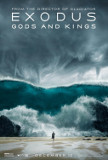 Exodus: Gods and Kings
Exodus represents Ridley Scott's attempt to emulate Cecil B. DeMille. Comparisons with The Ten Commandments are both unavoidable and appropriate. Considering the mixed critical reaction to the 1956 spectacle, it is perhaps surprising that Exodus co... Flower of My Secret, The
The words "A Film by Almodovar" conjure up images of the bizarre, the kinky, and the unapologetically unconventional. Ever since his 1980 debut, Pepi, Luci, Bom, Almodovar has been lauded as Spain's golden boy film maker -- a director who will tak... Kite Runner, The
When a movie is made based on a book that millions of people have read, the first question asked often pertains to the faithfulness of the resultant cinematic product to its written inspiration. In the case of The Kite Runner, director Marc Forste... Live Flesh
Almodovar. To those familiar with his body of work, that name is more than just a way to identify one of today's premiere directors -- it offers valuable insight into the scope and intent of a movie. Since his debut in 1980 with Pepi, Luci, Bom, ...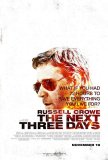 Next Three Days, The
The Next Three Days, Paul Haggis' adaptation of the 2008 French film, Anything for Her, uses an interesting concept as a cornerstone of the foundation. Instead of employing a seasoned professional as the lead character of this heist thriller, the ...