Movies with music written by Stephen Trask American Dreamz
Is it possible to satirize something that, in and of itself, often crosses the line into self-parody? That's a question that American Dreamz attempts to address. The objects of Paul Weitz's lampoon are two ripe ones: American Bush and American Id...
Back-Up Plan, The
Film critics love titles that imply something about the movie in question (either in a straightforward or ironic fashion). Thus, it might seem that The Back-Up Plan offers a perfect opportunity to play with the name; after all, as it applies to a ...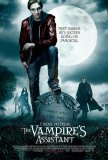 Cirque du Freak: The Vampire's Assistant
Is it too much to ask that a narrative film have a beginning, a middle, and an end? Apparently in the case of Cirque du Freak: The Vampire's Assistant, a loose adaptation of Darren Shan's Vampire Blood trilogy, the answer is "yes." Developed with... Feast of Love
It's a little surprising to encounter a film like Feast of Love in multiplexes, because it is made for adults. After a summer of pyrotechnics and incredibly dumb scripts, it's a change of pace to find something that aspires to run for 100 minutes w... Hedwig and the Angry Inch
It doesn't seem all that long ago when musicals were one of Hollywood's most popular genres. Each year, studios would commit millions of dollars into lavish productions featuring some of the era's song-and-dance icons: Fred Astaire, Frank Sinatra... In Good Company
Universal Pictures is touting In Good Company as being "from the producers of About a Boy." While that's a true enough statement, let's not forget that the team of Chris and Paul Weitz were also responsible for the popular American Pie series. Th... In the Land of Women
In the Land of Women is enjoyable for a movie in which pretty much nothing happens. The things that occur during the course of Jonathan (son of Lawrence) Kasdan's debut feature are all subtle and character-based. This is the sort of motion pictur...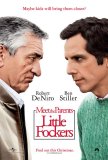 Little Fockers
Watching Little Fockers is a depressing experience. Rarely does a comedy bring such an overpowering sense of sadness. Admittedly, I laughed a few times and am willing to admit that the experience as a whole was more bearable than the trial of sitti...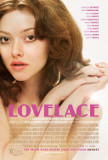 Lovelace
Creating a bio-pic of Linda Lovelace (nee Boreman) comes with its own series of challenges. The chief of these is that no one, not even Lovelace (who died in 2002), has a consistent view of the salient facts of her life. So, basing a movie on her s...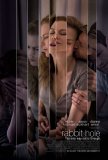 Rabbit Hole
Numerous movies about grief miss the mark by a wide margin, sliding down a slippery slope of schlocky melodrama with overacting performers failing to convince us that their tears are real. Every once in a while, however, a film gets it right. In ...