Search for Richard Lagravenese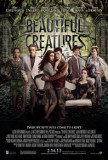 Beautiful Creatures
Beautiful Creatures is the latest attempt by a Hollywood studio to cash in on the popularity of a YA (Young Adult) series. In this case, instead of vampires and werewolves, it's witches and warlocks. When it comes to romance and interpersonal inter... Beloved
Beloved, Jonathan Demme's much-anticipated adaptation of Toni Morrison's novel, is a powerful and disturbing motion picture that is likely to leave many movie-goers unsettled as they file out of the theater. Although the movie probably runs a litt... Bridges of Madison County, The
Cast against type, Clint Eastwood plays Robert Kincaid, the male protagonist in the motion picture adaptation of Robert James Waller's The Bridges of Madison County. Kincaid is a sensitive loner, and while the actor is certainly known for his port... Freedom Writers
The key to making a successful formula motion picture is to infuse it with energy and add a few original elements. The overall product might seem familiar but that doesn't mean it can't be an enjoyable viewing experience. This is true regardless ... Horse Whisperer, The
Low, gray clouds scud across the sky while the grass of a seemingly-endless plain ripples in response to the prompting of a spring breeze. Thunder rumbles in the distance. On another day, a bright sun gazes down on those same fields while cattl... P.S. I Love You
If you want an insightful movie about the grieving process, check out Grace Is Gone, which explores how a suddenly single father must cope not only with the loss of his wife but must face telling his daughters that their mother is not coming home. ... Ref, The
Ever had a bad day? Of course you have. We all have. But in The Ref, Denis Leary experiences what it's like when Murphy's Law is in full force. This man just can't catch a break. As a statement that crime doesn't pay, this film sure gets the p...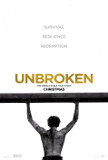 Unbroken
Angelina Jolie's sophomore effort as a director is a high-profile adaptation the true-life book Unbroken (written by Laura Hillenbrand, the author of Sea Biscuit). Those unaware that the film is based on historical events might understandably ass...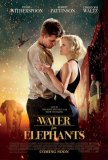 Water for Elephants
The primary draw for Water for Elephants is the pairing of Reese Witherspoon and Robert Pattinson (ignore the ten year age gap) in a love story based on the best-selling novel by Sara Gruen. Sadly, passion and romance are two ingredients missing fr...