Movies starring Elias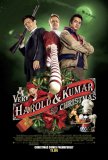 A Very Harold & Kumar 3D Christmas
Making an entertaining Christmas movie - at least one that can be enjoyed by anyone having gone through puberty - has become a lost art. I'm not referring to a title destined to take its place among the timeless classics, but merely something that ... Adjuster, The
The Adjuster starts out with a relatively normal premise, but that's the only thing about this film that can be classified as "normal". Director Atom Egoyan is not a traditional director, and his aim is not to satisfy mainstream audiences. Unfortun...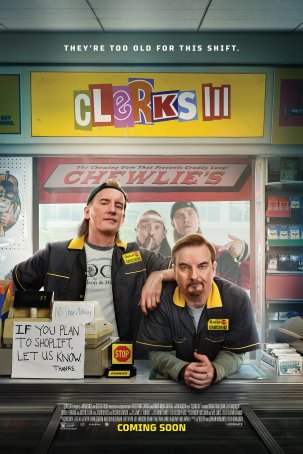 Clerks III
The original Clerks was a trailblazing mid-1990s indie comedy whose love of profanity and pop culture references made it an unlikely art house success story while jump-starting the career of writer/director Kevin Smith. Although Clerks remains amu... Collateral Damage
Once, Arnold Schwarzenegger strode across the screen like a god. Never an actor, but always an icon, Schwarzenegger's presence was so commanding that even his critics were forced to take notice. Part charisma, part swagger, he would blow into mul... Crash
It has been called brave, rousing, and shocking. At the 1996 Cannes Film Festival, where it received its world premiere, it was both hailed and booed, and received a special jury prize for "originality, daring, and audacity." Ted Turner, who ...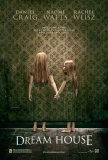 Dream House
Hours after seeing Dream House, I was still trying to figure out how a movie starring Daniel Craig, Rachel Weisz, and Naomi Watts, lensed by Caleb Deschanel, and directed by Jim Sheridan could be such a disappointment. It's obvious what's wrong wit... Exotica
It's difficult to explain the full range of emotional impact caused by Exotica. The latest offering from Canadian film maker Atom Egoyan (Family Viewing, The Adjuster) is as beguiling as it is baffling. Not until the final scene does everything f... Fallen
Call it Touched by a Demon. Gregory Hoblit's Fallen is a serial killer movie with an unusual, horrific twist. If marketed properly, this film could have crossover appeal for both those who appreciate supernatural tales like The Prophecy and those... Flower of My Secret, The
The words "A Film by Almodovar" conjure up images of the bizarre, the kinky, and the unapologetically unconventional. Ever since his 1980 debut, Pepi, Luci, Bom, Almodovar has been lauded as Spain's golden boy film maker -- a director who will tak...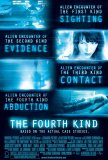 Fourth Kind, The
Science fiction has always been fascinated by the "first contact" scenario: what would it be like if intelligent life from another planet decided to visit our little corner of the universe? Often, these tales are allegorical in nature, and there a...