Movies starring Helena Bonham Carter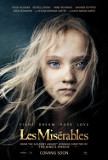 Les Miserables (2012)
Les Miserables, believed by some to be the best novel ever penned in French, has been adapted in nearly every form imaginable, including dozens of movies, television mini-series in French and English, loose "thematic reworkings," and comic books. ...
Lone Ranger, The
A fiery horse with the speed of light, a cloud of dust and a hearty "Hi-yo Silver" - the Lone Ranger! With his faithful Indian companion, Tonto, the daring and resourceful masked rider of the plains led the fight for law and order in the early West... Mary Shelly's Frankenstein
"In the last 20, 30 years, [Frankenstein has] been claimed by a whole generation of academics and scholars as a seminal piece of literature of that time. [It's] something which now, post-Freud, they feel reveals so many observations about family l... Mighty Aphrodite
The film opens in an amphitheater in Greece, with an appropriately-garbed Greek chorus chanting of the deeds of Achilles and Oedipus. Suddenly, unexpectedly, the masked men and women decide to switch to the tale of Lenny Weinrib (Woody Allen) -- d... Planet of the Apes
This remake of the 1968 film, Planet of the Apes, has been on the drawing board for a long time. When it was first mentioned as a serious project (rather than just the figment of Apes fans' imaginations), the two prominent names attached to it wer...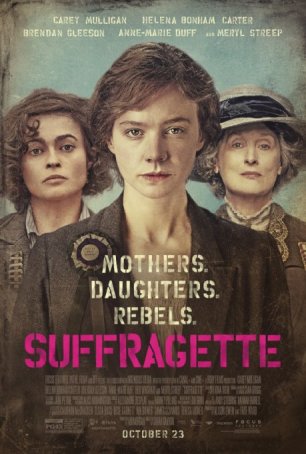 Suffragette
Director Sarah Gavron and writer Abi Morgan deserve props for bringing to the screen the oft-neglected story of women's suffrage in the U.K. as well as illustrating what life was like during a time prior to the advent of women's rights. Suffr... Sweeney Todd
Every December, one of the major studios brings us a musical - something to lighten the spirits and brighten the holidays. This year, in the proud tradition of Chicago and Dreamgirls, we have Sweeney Todd: The Demon Barber of Fleet Street. With T...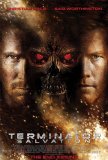 Terminator: Salvation
Note: This review contains "casting-related spoilers." Terminator: Salvation does not seem like a Terminator movie, at least when compared to what we have experienced from filmmakers James Cameron (The Terminator, Terminator 2: Judgment Day) and...