Movies starring Helena Bonham Carter Fight Club
With its kinetic style, visceral approach, compelling storyline, and powerful social message, Fight Club makes a commanding case to be considered the '90s version of A Clockwork Orange. In a time when so few motion pictures leave an impact, Fight ...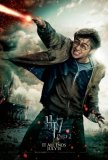 Harry Potter and the Deathly Hallows Part 2
Seen in the Real3D format. After ten years and eight movies, the cinematic adventures of Harry Potter have come to a conclusion. Parties will be held, tears will be shed, and Warner Brothers will rejoice that a franchise like this keeps giving l... Harry Potter and the Order of the Phoenix
With its fifth cinematic outing, the Harry Potter film series has ascended to another level. In addition to providing a self-contained, well-paced adventure, Harry Potter and the Order of the Phoenix also begins to coalesce the epic ether that has...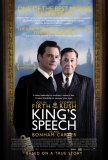 King's Speech, The
The King's Speech delivers solid drama with a rousing climax - a fully satisfying and uplifting period piece that achieves its dramatic potential without sacrificing historical accuracy. Unless you count Hitler, who is seen from afar, the narrative...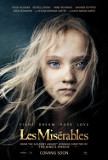 Les Miserables (2012)
Les Miserables, believed by some to be the best novel ever penned in French, has been adapted in nearly every form imaginable, including dozens of movies, television mini-series in French and English, loose "thematic reworkings," and comic books. ...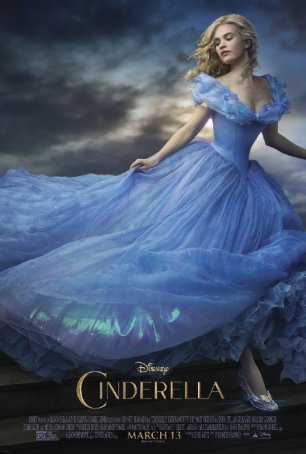 Cinderella
The re-interpretation of an animated film into a live-action version is a tricky and difficult process - one made more uncertain when the movie in question is one of the classics. Cinderella, released by Disney in 1951, has been beloved by three gene... Mary Shelly's Frankenstein
"In the last 20, 30 years, [Frankenstein has] been claimed by a whole generation of academics and scholars as a seminal piece of literature of that time. [It's] something which now, post-Freud, they feel reveals so many observations about family l... Charlie and the Chocolate Factory
If there is any living director who can do justice to the warped nature of Roald Dahl's "children's stories," it's Tim Burton. Charlie and the Chocolate Factory isn't the first time these two have "collaborated." Burton produced Henry Selick's anim...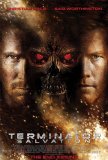 Terminator: Salvation
Note: This review contains "casting-related spoilers." Terminator: Salvation does not seem like a Terminator movie, at least when compared to what we have experienced from filmmakers James Cameron (The Terminator, Terminator 2: Judgment Day) and... Mighty Aphrodite
The film opens in an amphitheater in Greece, with an appropriately-garbed Greek chorus chanting of the deeds of Achilles and Oedipus. Suddenly, unexpectedly, the masked men and women decide to switch to the tale of Lenny Weinrib (Woody Allen) -- d...