Movies starring Simon Callow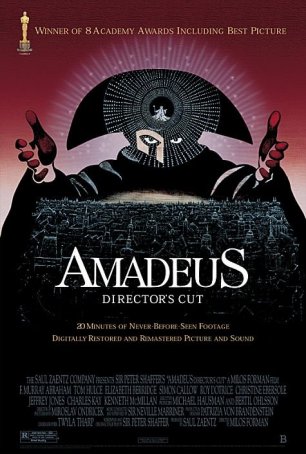 Amadeus
Most movies about artists (painters, composers, authors, etc.) tend to be dull and uninspired, rendering the subject of the film far less interesting than his or her work. Amadeus is an exception. In fact, it is arguably the best motion picture e... Four Weddings and a Funeral
The simplest and most honest expression of praise that I can offer Mike Newell's latest movie is that it represents two hours of solid movie magic. Four Weddings and a Funeral possesses the rare ability to make an audience laugh (and laugh hard) a... James and the Giant Peach
Almost everything that was true of 1993's Nightmare Before Christmas holds for 1996's James and the Giant Peach. Based (rather faithfully) on Roald Dahl's children's story, this movie uses a combination of live-action sequences and stop-motion an... Jefferson in Paris
The Bostonians. A Room With A View. Mr. and Mrs. Bridge. Howards End. The Remains of the Day. These represent the best of Merchant-Ivory -- a category in which their latest, Jefferson in Paris, does not belong. Nevertheless, although this exa... Shakespeare in Love
In 1998, there have been two films about space debris on a collision course with Earth, two animated insect movies, and now two tales about life during the reign of Queen Elizabeth. Granted, there's a yawning chasm in tone between the dark, treach... Phantom of the Opera, The
I have never been a fan of Andrew Lloyd Webber's phenomenally popular stage musical version of The Phantom of the Opera, so it will probably come as no surprise that the film adaptation, which is faithful to its inspiration, left me feeling underwh...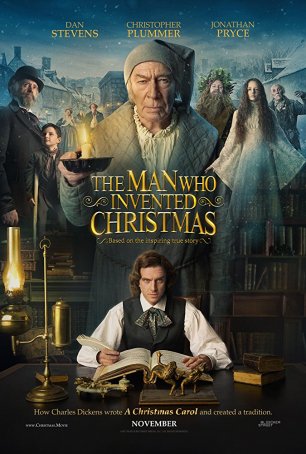 Man Who Invented Christmas, The
The Man Who Invented Christmas conflates the biography of Charles Dickens (at least until 1843) with the events of one of his seminal works, A Christmas Carol. Watching the film leads one to the conclusion that, although the story might have w...