Movies with cinematographer Alan Hume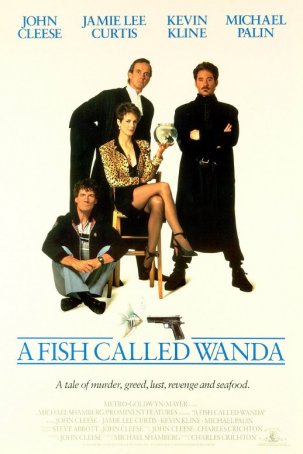 Fish Called Wanda, A
When it comes to comedians, everyone has their favorite. Mine is John Cleese. In fact, he has held that place in my esteem since the first time I watched an episode of Fawlty Towers on PBS, some twenty years ago. Up to that point, I knew Cle...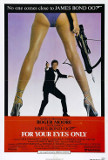 For Your Eyes Only
With For Your Eyes Only, Roger Moore's fifth appearance as Bond and the twelfth entry in the long-running series, 007 enters the 1980s with a return to the "glory days" of the '60s. Realizing it would be tough to top the technical glitz of Moon...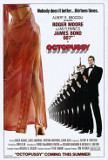 Octopussy
It's probably just a coincidence, but the two Bond films that Maud Adams appeared in -- The Man with the Golden Gun and Octopussy -- are easily the silliest entries in the long-running series (not counting the intentional spoof Casino Royale). In... Runaway Train
Long before Keanu Reeves was stuck on board a speeding bus, Jon Voight, Eric Roberts, and Rebecca De Mornay were trapped on a runaway train. And, while there are significant differences between Jan De Bont's Speed and Andrei Konchalovsky's 1985 th... Star Wars Episode VI: Return of the Jedi
There's an old saying that states something about leaving the best for last. George Lucas certainly didn't follow that adage when crafting the original Star Wars trilogy. Return of the Jedi, the final installment of the series, is easily the ...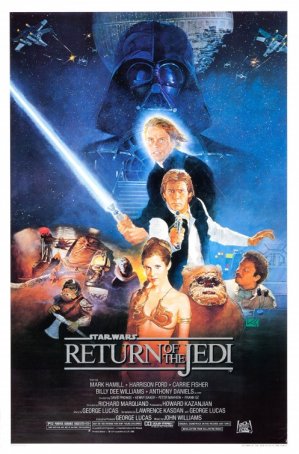 Star Wars: Return of the Jedi
For many years (16 in particular), Return of the Jedi was considered the weakest of the Star Wars films. Then, in 1999, along came The Phantom Menace to displace it in the minds of many. Left unrealized as the prequels began their theatrical tour is ...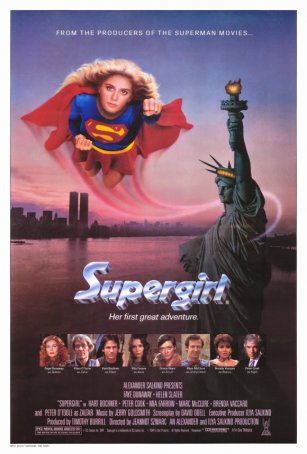 Supergirl
Supergirl holds the distinction of being the worst movie made during the Salkind Era of Superman (which began with 1978's Superman and ended with 1987's Superman IV: The Quest for Peace, although by then the Salkinds had sold the rights to Gol...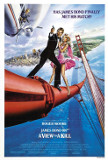 View to a Kill, A
A View to a Kill represents the farewell bow of two long-time Bond film actors: Lois Maxwell, who portrayed Miss Moneypenny in all fourteen official movies from Dr. No to this one, and Roger Moore. While Moore's stamp on Bond was never as memo...