Movies with cinematographer Peter Menzies Jr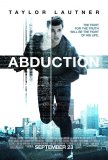 Abduction
Perhaps the only way to approach Abduction that will not result in a 105-minute boredom-induced coma is to think of it as a comedy, preferably with a drinking game attached. There are laughs to be had, although none of them are intentional. Girls (...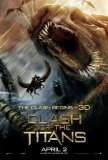 Clash of the Titans
Seen in standard digital 3D. To employ a cliché, there's good news and bad news for Clash of the Titans fans. The good news is that the 2010 remake is an improvement upon the 1981 original. The bad news is that the degree of improvement is mi...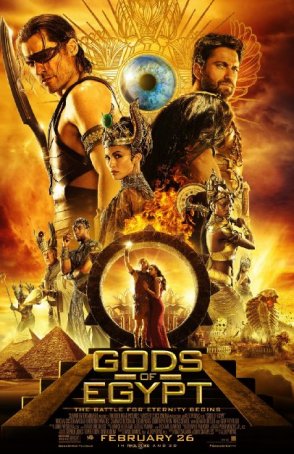 Gods of Egypt
The concept of a movie being "so bad it's entertaining" is often employed as a way of disparaging a film that doesn't work in the way the director planned. It's a valid description but the word to focus on is entertainin... Hard Rain
All through its production and into the early days of its initial, aborted pre-release publicity, Hard Rain bore the appropriate moniker of The Flood. Ultimately, however, Paramount Pictures, nervous that this movie would be confused with 1996's o...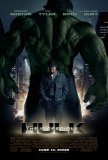 Incredible Hulk, The
Possible Spoilers: This review reveals some of the cameos in The Incredible Hulk. Those who wish to be surprised by these appearances would do well to stop reading now. For five years, Marvel has been trying to figure out what to do with one of ... Man of the House
The men in black at Columbia Pictures made the right decision when they elected not to screen Man of the House for critics. The film fails in so many ways that it's impossible to imagine it getting more than a handful of positive reviews; all but ... Miss Congeniality 2
I can understand a sequel to Star Wars. Or Superman. Or The Matrix. Or even Before Sunrise. But Miss Congeniality? Are Hollywood's executives so greedy and creatively bankrupt that they will take any property that made a tidy profit and churn o...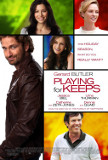 Playing for Keeps
Playing for Keeps is a sloppy, poorly focused comedy that wants to be about the relationship between a father and his 9-year old son but ends up being about nearly everything else. The core problem is clear: the interaction between ex-soccer star G... Shooter
We live in a world in which conspiracy theories abound, so it comes as no surprise that many thrillers incorporate governmental backstabbing, double-dealing, and cover-ups into the fabric of their story. In a time when paranoia and distrust of the... Tomb Raider
It's not Casablanca, or even Die Hard, for that matter. But then no one expected it to be. What Tomb Raider can claim is that it's the best computer game-turned-motion picture to date. A backhanded compliment? To be sure, but at least the exper...