Movies with cinematographer Philippe Rousselot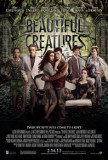 Beautiful Creatures
Beautiful Creatures is the latest attempt by a Hollywood studio to cash in on the popularity of a YA (Young Adult) series. In this case, instead of vampires and werewolves, it's witches and warlocks. When it comes to romance and interpersonal inter... Brave One, The
The usual function of the "revenge flick" is to allow the viewer to vicariously experience the brutal pleasure of executing that "dish best served cold." It's a basic case of good versus evil, with the former striking back against the latter. The... Charlie and the Chocolate Factory
If there is any living director who can do justice to the warped nature of Roald Dahl's "children's stories," it's Tim Burton. Charlie and the Chocolate Factory isn't the first time these two have "collaborated." Burton produced Henry Selick's anim... Constantine
Rarely has the question "What the hell?" been more appropriate. An uneven amalgamation of the brilliant and the preposterous, Constantine left me by turns intrigued, confused, and wary. The recipe calls for some ingredients that are compelling, o...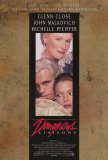 Dangerous Liaisons
As happens with surprising regularity in the movie industry, at the time when Dangerous Liaisons entered production, it was not the only adaptation of Choderlos de Laclos' 18th century French novel on the drawing board. The rival film, Valmont, wa...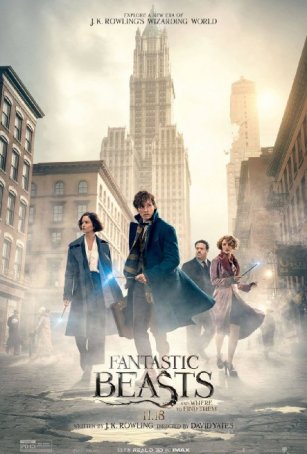 Fantastic Beasts and Where to Find Them
As a stand-alone spin-off that takes us back to the enchanted world of Harry Potter, Fantastic Beasts and Where to Find Them provides an engaging two hours. As the beginning of a new fantasy/adventure series intended to span several chapters, its suc...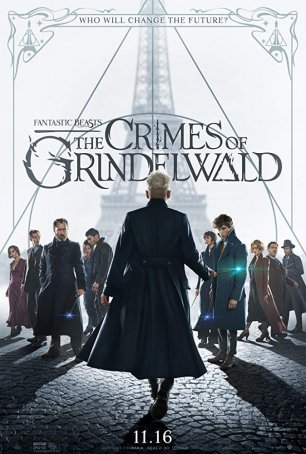 Fantastic Beasts: The Crimes of Grindelwald
The biggest source of frustration with the sequel to Fantastic Beasts and Where to Find Them relates to it being a middle installment of a much larger story. As such, it's a stepping stone from the introduction into a meatier narrative. It la... Flesh and Bone
One night in the early 1960s, a young boy is taken in by a West Texas family. He claims that he's lost, and, being the decent folk that they are, his benefactors decide that it's their responsibility to see that he's fed, bathed, and given a place... Great Debaters, The
It's one thing to tell people about the wounds in the fabric of this country that the Civil Rights movement attempted to repair; it's another thing to show them. Unfortunately, too many films made about racism during the first two-thirds of the 20... Interview with the Vampire
Francis Ford Coppola's Dracula. Mike Nicols' Wolf. Kenneth Branagh's Frankenstein. Suddenly, horror of the old genre (as opposed to the '80s slasher flicks) is back with a vengeance. The latest, and arguably the most ambitious, to enter this p...