Movies with cinematographer Wally Pfister Batman Begins
Of all the major comic book characters to transition to a less static visual media, none has been more mistreated than the Bat-Man. As originally envisioned by creator Bob Kane in 1939, Batman was a dark character who walked the tightrope between ...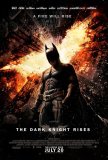 Dark Knight Rises, The
For most superhero franchises, the third movie is a trap. It's there that the Tim Burton/Joel Schumacher iteration of Batman started its rapid descent. It's there that the Christopher Reeve Superman saga had the wheels come off. It's there that Sam...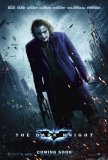 Dark Knight, The
Consequences. In real life, these ramifications emanate from every action like ripples from a stone thrown into a pond. Often in movies, especially those that feature characters who don't play by the rules, such penalties are suspended. However,...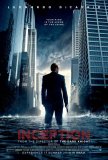 Inception
Undoubtedly, some reviews are going to describe Inception as confusing. Such a description confounds me, and may be more indicative of how accepting people have become of screenplays that allow for no ambiguity and traverse plotlines by blazing tr... Italian Job, The
The 2003 version of The Italian Job is less of a straightforward remake of the 1969 picture than it is a complete re-interpretation. Enough has changed that it's possible to see the two films not as the same story separated by three decades, but a... Laurel Canyon
One aspect that virtually assures a good motion picture is solid character development (sometimes referred to as a "character arc"). It doesn't matter if it's a mainstream movie or an offbeat indie - any narrative-based film benefits if the charact... Memento
Memory - it is one of the key elements that separates human beings from animals. It is one of the basic building blocks of personality. Who we are is shaped as much by our experiences as by our environment. Memory can also be unreliable, not to ...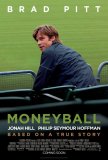 Moneyball
Moneyball illustrates what can happen when a non-fiction book that's more about ideas and processes is translated into a feature film. There's a lot of fascinating information in Moneyball (although, to be fair, it's questionable how much interest... Prestige, The
Watching The Prestige is like observing a magic act where the magician's sleight-of-hand isn't deft enough. The trick almost works, but not quite… With its mechanical twists and turns and lack of heart, the movie often resembles Sleuth in superf... Scotland, PA
In high school, teachers spend a great deal of time guiding students through the rigors of Shakespeare's tragedies and histories, but what about the comedies? Much Ado About Nothing, The Merchant of Venice, The Taming of the Shrew, Macbeth... Yes, ...