Movies in the Horror/Comedy genre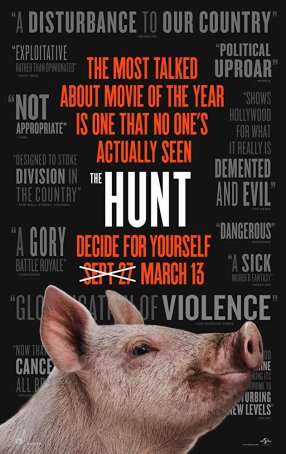 Hunt, The
As a piece of social satire, it could be argued that The Hunt runs too long. A similar complaint could be made about this as a horror/thriller property. As pregnant as the promise may be, there's not quite enough to fill the full 90-minute r...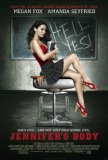 Jennifer's Body
Jennifer's Body mixes, matches, and crosses three popular genres: horror, comedy, and teen angst. Unfortunately, it fails at all of them - and "fails" might be too kind a term. This movie is a spectacular disaster, the kind of thing a cat might b...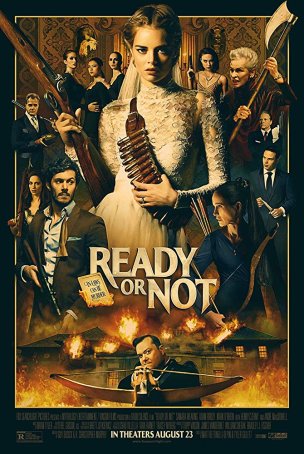 Ready or Not
Ready or Not can be described as the fusion of dark comedy with the Grand Guignol. Unafraid to venture into cinematic taboo territory for its shocks and laughs, the movie doesn't have many sacred cows. It's the kind of thing we might have ... Signal, The
To say that The Signal has major tone problems is to understate the problem. While it's possible for a movie to function simultaneously as a horror movie and a parody of the genre, it's not the easiest trick to pull off and first-time feature dire... Slither
Let's get this straight from the start: Slither isn't great art, but that doesn't mean it isn't good entertainment. One of a growing number of horror/comedy casseroles, the film provides its share of tasty mouthfuls - at least up to a point. Putt... Snakes on a Plane
Samuel L. Jackson is on record as saying this movie isn't for critics. He's right about that. The problem is, it's not for many other people, either. Unless they're stoned. Or drunk. Or just enjoy making fun of bad movies (in other words, the M... Tremors
Tremors is one of those rare motion pictures that fails during its theatrical run but finds new life on video. Examples of this can be found dotted throughout the VHS/DVD era of cinema (post-1983) but few are as dramatic as in this case. It's not ... Vampire in Brooklyn
It seems that movie makers have lost the art of creating a good, scary vampire flick. The last such film to grace the screen was probably Fright Night, and that was a decade ago. Since then, the "sensitive" vampire has come into vogue -- a creatu...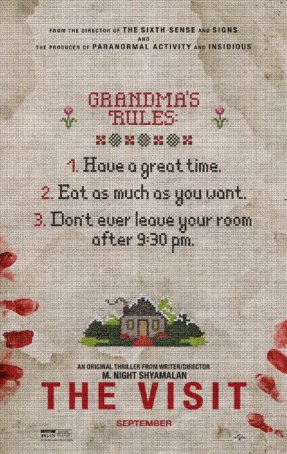 Visit, The
Two distinct problems of execution keep The Visit, M. Night Shyamalan's "comeback" from being anything more than another disappointing title on an increasingly uneven filmography. Despite a promising premise and effective "Shyamala...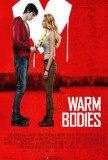 Warm Bodies
As if it wasn't bad enough that Twilight defanged vampires, turning them into whiny emo Harlequin romance heroes, now Warm Bodies has done something similar for zombies. Granted, that latter evisceration is more challenging than the former. After a...