Movies with music written by John Barry
Body Heat
Body Heat is Lawrence Kasdan's directorial debut. His role behind the camera was earned in large part because of his writing contributions to The Empire Strikes Back and Raiders of the Lost Ark, two of the biggest movies of the early '80s. And, i... Chaplin
Chaplin is Sir Richard Attenborough's account of the life and times of film great Charlie Chaplin. The story picks up in 1894, when Charlie is five, and lasts until 1972, five years before his death in 1977. Along the way, Attenborough gives us g... Cry, the Beloved Country
Most films focusing on the racial division of South Africa are framed around a mood of seething anger and tension. The inequities of the recently-abolished apartheid system have provided fuel for a series of motion pictures steeped in bitterness a...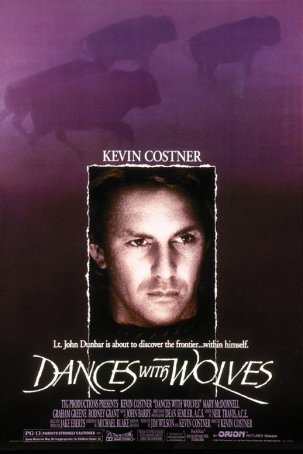 Dances with Wolves
There was a time when the western was one of Hollywood's most popular genres. Whether it was Gary Cooper standing tall in High Noon, Burt Lancaster and Kirk Douglas taking out the Clantons in Gunfight at the O.K. Corral, John Wayne fighting the Apa...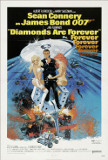 Diamonds Are Forever
Released in 1971, Diamonds Are Forever was Sean Connery's final "official" turn as James Bond (although he eventually starred in Never Say Never Again, 1983's Thunderball remake). After skipping On Her Majesty's Secret Service, Connery was lure...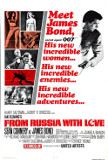 From Russia with Love
From Russia with Love, along with its successor, Goldfinger, represents Bond at his best. Although the series has run for more than thirty years with seventeen "official" entries, it has yet to better, or even equal, what it achieved in 1963-19...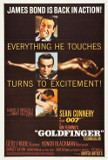 Goldfinger
With 1964's Goldfinger, the third James Bond story to reach the screen, the "Bond formula" had reached maturity. Screenwriter Richard Maibaum, a participant in the scripting of the previous two movies, Dr. No and From Russia with Love, had id...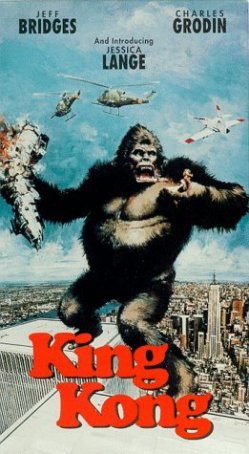 King Kong
Common wisdom contends that Dino De Laurentiis' big-budget remake of Merian C. Cooper's classic 1933 film, King Kong, is a bad movie. And, viewed from a certain perspective, perhaps it is, but it's also a lot of fun. Certainly, this versi...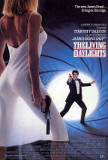 Living Daylights, The
I'll be among the first to admit that Timothy Dalton is a fine actor. But giving a solid performance has little to do with being a good James Bond, and, as accomplished as Dalton is, he's a failure as 007 in The Living Daylights (to give him ...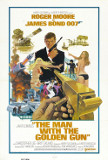 Man with the Golden Gun, The
Few will argue that The Man with the Golden Gun is the silliest of all the James Bond motion pictures (Casino Royale excepted). From the return appearance of Sheriff J.W. Pepper (Clifton Davis) to the ridiculous martial arts fight where two s...