Movies starring Frances Conroy Broken Flowers
Broken Flowers shows the kind of offbeat spin that a quirky independent director like Jim Jarmusch can put on a Hollywood standby: the road picture. Using equal parts understated drama and comedy, Jarmusch takes us on a trip through the present to... Catwoman
Without pussyfooting around, I can state that Catwoman is a catastrophe. An amalgamation of bad clichés purr-loined from other, better superhero movies (not that there are many - if any - that can be considered worse), this motion picture is an e...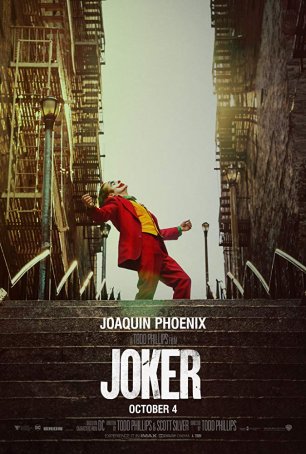 Joker
In the Batman universe, there are two kinds of darkness: the surface-deep emptiness of the Zack Snyder approach and Christopher Nolan's baked-into-the-DNA aesthetic. For the stand-alone Joker, which is said to be neither prequel nor the star... Shopgirl
Shopgirl, directed by Anand Tucker (Hilary and Jackie) from a screenplay by Steve Martin (adapting his novella), ventures into Lost in Translation territory. Although the relationships in this film are overtly romantic and sexual (as opposed to wha...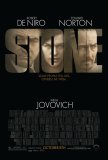 Stone
The problem with Stone, at least insofar as there is a problem, is that director John Curran (The Painted Veil) can't decide what he wants the movie to be. As with a previous script in which he had a hand, The Killer Inside Me, there are strong noi... Wicker Man, The
When attempting what is often deemed the most unnecessary of cinematic projects, the remake, a filmmaker can adopt a nearly identical plot but still generate an inferior product. Such is the case with Neil LaBute and The Wicker Man. LaBute isn't ...