Movies starring Patrick Wilson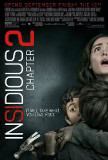 Insidious: Chapter 2
Insidious: Chapter 2 illustrates that, regardless of his past success in the horror movie field, James Wan is not infallible when it comes to the genre. The second installment of what is likely to become a franchise is disappointing precisely becau...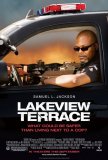 Lakeview Terrace
Robert Frost famously wrote, "Good fences make good neighbors," and that's one of the first phrases that comes to mind while watching Lakeview Terrace, the latest thriller from Neil LaBute. LaBute began his filmmaking career with the scathing In... Little Children
It's not necessary to look at the color of the leaves to determine the season of the year when movies of this power come along. Little Children, the second feature from director Todd Field (In the Bedroom), is the rarest of movies - a literary mul...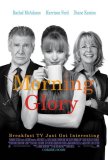 Morning Glory
Like the occasionally dark Broadcast News and the considerably bleaker Network, Morning Glory takes a peek behind the curtain of television newscasts and reveals that all is not as clean and ordered as it appears over-the-air. The film is at its b... Phantom of the Opera, The
I have never been a fan of Andrew Lloyd Webber's phenomenally popular stage musical version of The Phantom of the Opera, so it will probably come as no surprise that the film adaptation, which is faithful to its inspiration, left me feeling underwh...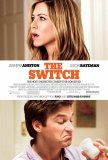 Switch, The
The Switch made me want to gnash my teeth in frustration. Nested within the restrictive confines of a middling romantic comedy is a secondary plot of some immediacy and power. It results in several moving scenes and allows Jason Bateman's acting ...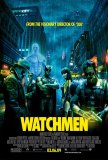 Watchmen
Transforming Watchmen, one of the most lauded comic series of all time, into a movie is as ambitious an undertaking as anyone in Hollywood is likely to attempt. For more than 20 years, a variety of people (including Terry Gilliam, Darren Aronofsky...
Young Adult
Diablo Cody has a distinctive voice. You can hear it in Juno. You can hear it in Jennifer's Body. You can hear it in United States of Tara. And you can hear it in Young Adult. After a while, however, the uniqueness of what Cody has to say and how ...