Movies with cinematographer Anthony Dod Mantle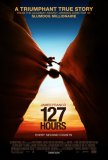 127 Hours
Danny Boyle doesn't believe in doing the same thing twice. After the rousing success of the romantic fantasy Slumdog Millionaire, he has switched not only gears but continents to tell the true story of Aron Ralston in 127 Hours, an "action film wit... 28 Days Later
The end of the world has always simultaneously fascinated and repulsed human beings. No less an authority than the Bible devotes entire books to the last days. And, since almost the beginning of science fiction, the apocalypse has been a popular ...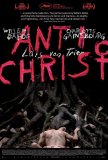 Antichrist
Antichrist is a classic case of the Emperor's New Clothes. On the surface, it seems like there's something there - as if Lars von Trier is making bold statements about important issues. But when you think about it, he's not saying much, and what ... Celebration, The
From Ingmar Bergman to Jodie Foster, film makers throughout the years have been fascinated by what happens when members of a dysfunctional family gather for a celebration. Inevitably, dark secrets come to light, intrigues are put into motion, old ... Dogville
Warning: Significant spoilers starting in Paragraph #4. (But, in a case like this, do plot details really matter?) Danish filmmaker Lars von Trier has gone from Dogma to Dogville. The director's latest, a three-hour political allegory, has fu...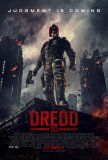 Dredd
Originally, Dredd, the second motion picture incarnation of the British comic book hero, was due for a mid-August U.S. release. Distributor Lionsgate, buoyed by a positive reactions at advance screenings, decided to move the film out of the "dumpin...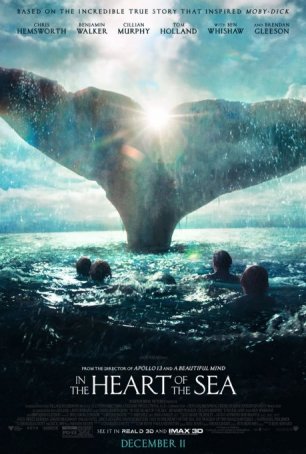 In the Heart of the Sea
If you go to see Ron Howard's In the Heart of the Sea, you will get two movies for the price of one. The first is a rousing deep sea adventure about a ship venturing into rarely-traveled waters in search of one of the era's most val... Last King of Scotland, The
The Last King of Scotland, in addition to having one of the most misleading titles of any movie to open this Oscar season, could also be 2006's Hotel Rwanda. Like last year's sadly overlooked feature, this one peers into another troubled African na... Manderlay
Let me start with a few brief editorial comments about Lars von Trier. Key to understanding my views about Manderlay is my disclosure of a belief that in order to be able to criticize something, you have to have first-hand familiarity with it. Vo... Mifune
It's refreshing to see a movie in which there are no special effects, no camera tricks, and no incidental music to strum on a viewer's emotional strings. These are some (but certainly not all) of the tenets of Dogma 95, the much-ballyhooed "cinema...