Movies with cinematographer John Bailey As Good as It Gets
As Good as It Gets is a perfect Christmas release, not because the story takes place during the Yule season, but because many of the plot elements are straight out of Charles Dickens' A Christmas Carol. There's more than just a little Scrooge in M...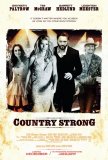 Country Strong
If one was to judge Country Strong based solely on its misleading trailer, one might assume this to be a cliché-riddled Crazy Heart wannabe. And, although I will not argue that the whole cloth from which the story has been cut contains its fair sh... For Love of the Game
For Love of the Game, Kevin Costner's third baseball related movie, is appropriately named. Unlike the romantic comedy Bull Durham and the allegorical Field of Dreams, For Love of the Game requires a basic understanding of and affinity for basebal...
Greatest, The
What a waste of a talented cast! There are times when it can be depressing to see so much acting potential wasted on a script unable to elicit the best from its stars, and this is one such occasion. Although The Greatest can boast a few excellent ... Groundhog Day
The date is February 2 and the place is Punxsutawney, Pennsylvania. Pittsburgh weatherman Phil Connors (Bill Murray), on hand to cover the Groundhog Day ceremony, is having one of the most unpleasant experiences of his life. It's one of th...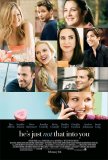 He's Just Not That Into You
He's Just Not That Into You seeks to mine the same vein of romantic comedy ore as Love, Actually - the multi-arc story in which characters cross each others' paths and interact in an attempt to show different facets of one emotion. Unfortunately, ... How to Lose a Guy in 10 Days
One could easily make the argument that How to Lose a Guy in 10 Days is a perfectly acceptable diversion. Kate Hudson's Andie Anderson and Matthew McConaughey's Ben Barry are both affable individuals and, when the script allows it, there are fitfu... In the Line of Fire
In 1963, Frank Horrigan was among the "best and brightest" of the Secret Service, the personal choice of President Kennedy. On November 22 in Dallas, an afternoon that Horrigan will never forget, he became one of the few living agents to lose a pr... License to Wed
No matter how hard I try, I'm finding it difficult to write anything positive about License to Wed. This movie is bad from top to bottom, front to back, and start to finish. Many romantic comedies sacrifice humor in favor of romance; this one is... Mad Money
Mad Money is a comedy caper where the caper's not interesting and the comedy's not funny. Take away those elements and all that's left is a tepid female buddy movie and, like its male counterparts, we've had enough of those to choke a critic. It'...