Movies with cinematographer Tak Fujimoto Beloved
Beloved, Jonathan Demme's much-anticipated adaptation of Toni Morrison's novel, is a powerful and disturbing motion picture that is likely to leave many movie-goers unsettled as they file out of the theater. Although the movie probably runs a litt... Breach
No matter how compelling and intriguing a real-life story may be, it doesn't necessarily translate into an equally compelling and intriguing motion picture. Breach is a case in point. Based on the widely publicized case of turncoat FBI agent Robe...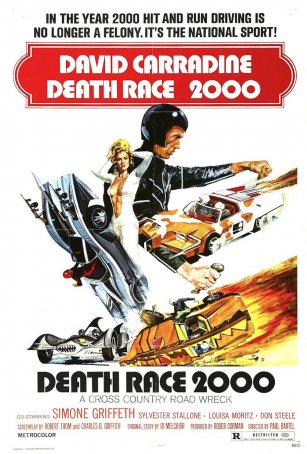 Death Race 2000
Fans of Death Race 2000 (they comprise a small but loyal group) argue that the movie's strength lies not in its action but its political commentary. Although it would be fair to say that the film has allegorical elements related to a dystopi...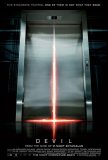 Devil
The underlying premise of Devil is the kind of thing Alfred Hitchcock could have used to develop a tightly-wound, pulse-pounding suspense movie. Unfortunately, Hitchcock is dead and the two men shepherding Devil through its production are not near... Devil in a Blue Dress
It seems that in a period detective story, it's a prerequisite for the main character to narrate the proceedings. In Devil in a Blue Dress, writer/director Carl Franklin apparently intended this conceit as a tribute to the Dashiell Hammett/Raymond...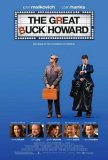 Great Buck Howard, The
The Great Buck Howard offers John Malkovich an opportunity to do a little mugging for the camera as he plays a character who is, by nature, larger than life. Buck Howard, a fictional representation of The Amazing Kreskin, is part star and part lou... Grumpier Old Men
As 1993 drew to a close, movie-goers in search of light entertainment were treated to the delightful (if formulaic) Grumpy Old Men, a reunion of the often-paired odd couple of Jack Lemmon and Walter Matthau. Now, two years later, John Gustafs...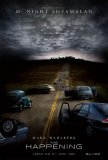 Happening, The
M. Night Shyamalan has always been something of an illusionist. Even at his best, he succeeds not because he's a masterful storyteller but because he's an expert at sleight-of-hand and pulling rabbits out of his hat. With The Lady in the Water, S... Manchurian Candidate, The
As remakes go, The Manchurian Candidate is better than most. It remains faithful to the premise and themes of the original, but, by avoiding a slavish re-interpretation, it offers some surprises to those who are familiar with the 1962 version. Ye... Silence of the Lambs, The
When The Silence of the Lambs took the Academy Awards ceremony by storm in 1992, winning in five major categories (Best Picture, Best Director - Jonathan Demme, Best Actor - Anthony Hopkins, Best Actress - Jodie Foster, and Best Adapted Screenplay ...