Search for George Lucas
Star Wars was not my first love. By the time it came out in 1977, I had already enjoyed flirtations with baseball, astronomy, dinosaurs, and monster movies. I had developed an unrequited crush on Jessica Lange. I had spent countless afternoons ...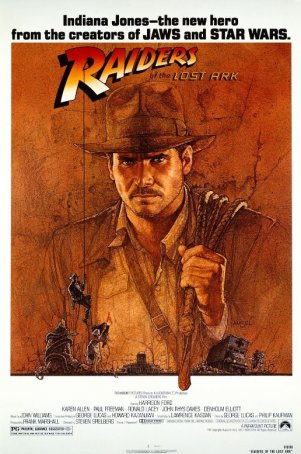 Raiders of the Lost Ark
Spoilers Ahoy!: The assumption is that everyone reading this review has seen Raiders of the Lost Ark. The review discusses in frank detail things about the ending, so, if you haven't seen the film and don't want its secrets spoiled, watch the mov...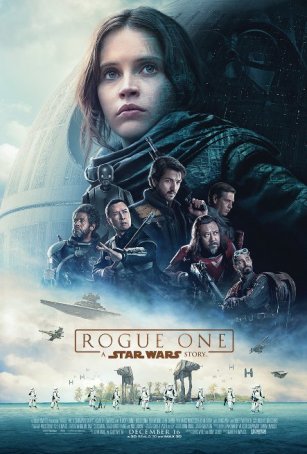 Rogue One: A Star Wars Story
"A long time ago in a galaxy far, far away…" Perhaps those words don't mean as much as they did a couple of decades ago but they still have the capacity to raise goose bumps. And, although Rogue One, the first so-called &ldqu...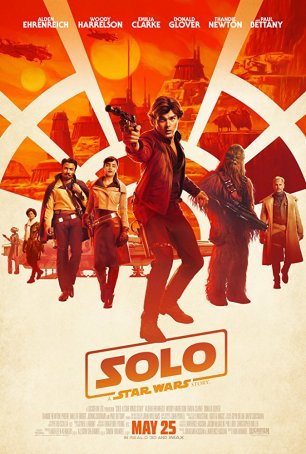 Solo: A Star Wars Story
Solo: a movie no one was clamoring for that has been made without any distinguishing qualities. Pretty much everything that needed to be said about the iconic character of Han Solo was accomplished during his on-screen appearances in Episodes ... Star Wars (Episode 1): The Phantom Menace
When George Lucas first conceived the idea for Star Wars, it was just a movie. Over the course of 22 years, it has grown into a full-blown phenomenon - an event that gives promoters orgasmic shivers and makes theater employees wish they could take... Star Wars Episode II: Attack of the Clones
Middle episodes in trilogies have the potential to be fundamentally dissatisfying. Thankfully, George Lucas has managed to avoid that pitfall for Episode II of the Star Wars saga, Attack of the Clones. Admittedly, the primary purpose of this film... Star Wars Episode III: Revenge of the Sith
The saga is complete. What George Lucas began in 1977 as a little movie that took the box office by storm, he has completed in 2005 with the most heralded motion picture of the year. With the arrival of Revenge of the Sith, Lucas places the missi...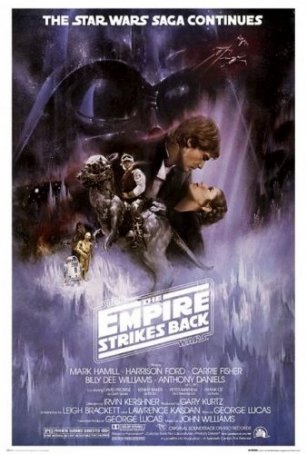 Star Wars Episode V: The Empire Strikes Back
Indulge me for a moment as I time travel back to 1980. Historically, it was a signficant year -- the Iran hostage crisis raged, Ronald Reagan won the Presidential election, and the United States boycotted the Moscow Summer Olympics in response... Star Wars Episode VI: Return of the Jedi
There's an old saying that states something about leaving the best for last. George Lucas certainly didn't follow that adage when crafting the original Star Wars trilogy. Return of the Jedi, the final installment of the series, is easily the ...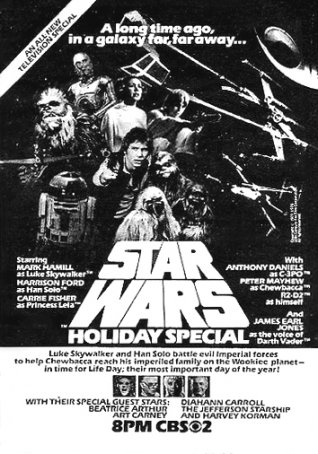 Star Wars Holiday Special, The
November 17, 1978: A day that will live in infamy, at least for Star Wars fans. The Star Wars Holiday Special, a 2-hour TV show that aired on CBS, was intended to give fans something to bridge the gap between the summer 1977 release of A New Hope ...