Movies with music written by Alan Silvestri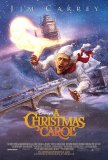 Christmas Carol, A
Review based on a 2-D (standard) screening. If I ever wanted to know what A Christmas Carol might look like as a high-end video game, I need search no farther than this motion picture, which takes the Dickens classic and converts it into somethi... Contact
Contact is likely to change a lot of perceptions -- not only about the role of humankind in the universe, but about what special effects can do for a movie when they're used in the service of a story, rather than the other way around. Contact... Eraser
The release of Eraser begs the question: haven't there been enough action films already this summer? With the likes of Twister, Mission Impossible, The Phantom, Dragonheart, and The Rock floating around, do we really need Eraser? Probably not, b...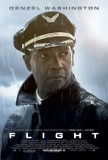 Flight
Flight is about addiction. In particular, it's about the long spiral that comes between the period when a person begins imbibing too much and when he acknowledges that he no longer has control and needs help. This is valid dramatic material, but it...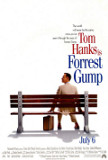 Forrest Gump
Since its theatrical release in the summer of 1994, Forrest Gump has become one of those movies seemingly everyone is familiar with. It's a cultural touchstone with lines like "Life is a box of chocolates" appearing everywhere from tee-shirts to gr...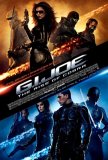 G.I. Joe: The Rise of Cobra
Not that long ago, toys were developed from movies. Now, it's the other way around. This wouldn't be a bad thing if the filmmakers took the time and effort to do something interesting with the premise. Even considering how well-established is th... Grumpier Old Men
As 1993 drew to a close, movie-goers in search of light entertainment were treated to the delightful (if formulaic) Grumpy Old Men, a reunion of the often-paired odd couple of Jack Lemmon and Walter Matthau. Now, two years later, John Gustafs... Grumpy Old Men
Sometimes the films I enjoy the most aren't the ones that get four stars. For example, while Farewell My Concubine is an example of superior, powerful film making, it isn't the sort of movie you embrace for the pure magic of the entertainment it... Judge Dredd
Some two decades ago, Sylvester Stallone actually did a little acting in a movie called Rocky. Since then, he's pretty much strutted his way through film after film, grunting convincingly and occasionally uttering a line or two of dialogue. He pr... Mummy Returns, The
The 1999 remake of the horror classic The Mummy surprised Universal Pictures with its box office success. The studio had expected it to be profitable, but not that profitable. However, long before the worldwide gross crept close to $400 million,...